NC-02: "Saving Jobs" via federal mandate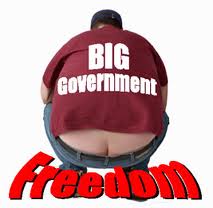 Next time  you are commiserating over the high cost of medical care, be sure to think of Renee Ellmers.  The 2nd district congresswoman is celebrating her efforts to help kill a bill that would have removed a costly federal mandate from the pharmaceutical industry — all in the name of "saving" some jobs in Lee County.
The House had been considering a bill to kill a mandate requiring those paper inserts that go along with each and every one of your prescriptions when you pick them up at the pharmacy.  Somebody has to pay to print those things up.  Usually its the drug companies or the pharmacies.  And the cost gets passed along — of course — to the consumer. 
The Challenge Printing Company of Sanford's business model is heavily dependent on printing those paper inserts that accompany prescriptions.  The company employs 200 people right in the heart of Ellmers' district.  Company leaders suggested publicly that, if the legislation passed, they would have to close their Sanford plant and layoff all of those employees. Local politicos hollered and moaned about the bill, but at least one local leader exercised some common sense: 
[…] Lee County Economic Development Corporation Interim Director Crystal Morphis said she recently met with Challenge Printing officials and urged EDC Board members to contact their federal representatives.

"The EDC did meet with Challenge Printing about House Bill 1919 and how it would effect their company," she said. "[If the bill passes] it will negatively impact their business significantly. The EDC asked its members to reach out to the federal delegation to show support for Challenge Printing."

Several members asked questions about the proposed federal law, she said, and at least one person said they felt the legislation was a good bill.

Lee County Commissioner Jim Womack said he's consulted with pharmacists, medical care providers and at least one federal legislator who all said it was a good bill that eliminated unnecessary federal regulation.

"We support all of our local businesses," Womack said, "and we want to see them thrive."

However, he said, he couldn't advocate against a bill if it eliminates unnecessary federal regulation and bureaucracy. 

"As much as I want to see Challenge Printing survive and do well, I am not against the principle of ending unnecessary federal regulations," Womack said. […]
Crony capitalism. Fascism. Socialism.  Those are some of the terms that come to my mind when I think of this kind of arrangement.  We've got a company whose very survival depends on a federal mandate.  The government is making people purchase Challenge's product.  That requirement is adding cost to a system that is already overwhelmed with regulation and costs.  We had a solution here that could have shaved some cost from health care delivery.
It's not government's job to "create" busy work or employment.  Plain and simple.  THIS development in Lee County is nothing to celebrate.