NC-02: Frank Roche hits the ground running in primary bid against Ellmers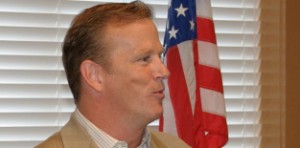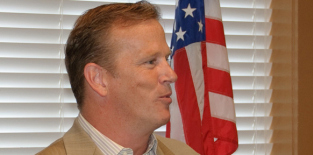 Wake County Republican Frank Roche has launched a web site promoting his 2014 primary challenge to incumbent congresswoman Renee Ellmers. You may remember Roche from his 2010 primary bid for the 4th congressional district GOP nomination and his 2012 bid for the GOP nomination for state treasurer. 
Roche told us via email that the economy, ObamaCare and immigration will be the top three issues on his campaign platform.
If you live within a reasonable driving distance, you can see and hear Roche in person Monday, Dec. 9th,  in Southern Pines.  He will be speaking at the monthly meeting of Moore Tea Citizens, which kicks off at 5:30 PM at Russell's Seafood.
Roche tends to engender strong opinions — positive and negative — in people who get to know him.  No matter how you feel about him, he is sure to make the 2nd district GOP primary lively.