NC-02: And THEN there were four …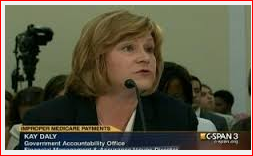 The GOP primary for the Second congressional district is looking to get even more crowded.  The political class is abuzz with the prospect of a new high-profile entry into the race.  Kay Daly — former spokesperson for the NCGOP and well-known conservative activist — is said to be ready to jump into the fight to bring Renee Ellmers home.   2014 GOP nominee Frank Roche and former Chatham County GOP chairman Jim Duncan have already tossed their hats in the ring to challenge Ellmers.
Daly and her husband Jack recently moved to Moore County, which is an integral part of the Second District.  They've both gotten involved in the local GOP organization. Long-time politics watchers may remember her husband Jack's close-but-no-cigar 2000 run against Democrat state auditor Ralph Campbell. One thing is for sure — Daly will be able to count on some high-powered conservative connections across the state and in the DC area to support her campaign.  (In the recent past, Kay has been a campaign strategist for Vernon Robinson.) 
However, if Daly enters the race, it WILL be interesting to see if 'Pastor Randy' makes an appearance..