NAMING NAMES: national gambling scandal $$$$ lined a lot of pockets in both parties on Jones Street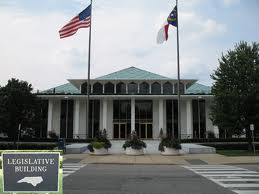 The North Carolina state board of elections is calling for a probe into campaign contributions made by an indicted Oklahoma businessman and his wife to Gov. Pat McCrory and scores of North Carolina state legislators.
Chase Burns, the owner of International Internet Technologies (IIT), is accused of providing illegal gaming software to outlets in Florida, violating the state's gaming laws.  Multiple  four-figure contributions from Burns, and his wife Kristin — totaling $235,000 — have shown up in campaign reports for numerous North Carolina elected officials and candidates.
The North Carolina contributions from the Chases went to both Democrats AND Republicans.  Republicans got the most because they run the show on Jones Street.  
Democracy North Carolina, a left-leaning government watchdog group that helped take down Jim Black, has released a list of state officials and candidates who received donations from the Burnses during the 2011-2012 election cycle.  Two names of note on that list  for Moore and Randolph County voters are:  state Senator Jerry Tillman ($4,000) and state Rep. Jamie Boles ($1,000). 
According to Democracy North Carolina's findings, other area candidates and officials who received money from the Burnses included:
Sen. Michael Walters (D-Robeson)     $2,500

Sen. Wesley Meredith  (R-Cumberland)    $4,000
Sen. Thom Goolsby (R-New Hanover)  $1,000
Sen. Dan Blue (D-Wake)     $2,500
Rep. Elmer Floyd (D-Cumberland)   $2,500
Rep. Rick Glazier (D-Cumberland)  $1,000
Rep. Charles Graham (D-Robeson)  $2,500
Rep. Garland Pierce (D-Robeson)  $1,000
Sen. Bill Rabon (R-Brunswick)  $4,000
Rep. Susi Hamilton (D-New Hanover)   $2,500
Rep. John Szoka (R-Cumberland)  $1,000
Rep. Mike Stone (R-Lee)  $4,000
Senate president pro tem Phil Berger got $8,000 while Senate Democrat leader Martin Nesbitt took in $4,000.    House Speaker Thom Tillis took in $6,500, while House Majority leader Edgar Starnes got $4,000.    Rob Schofield — Blinkin' Chris Fitzsimon's sidekick — notes some serious déjà vu in all of this:
A decade ago, Robert E. Huckabee III, owner of Southland Amusement, a video-poker vendor based in Wilmington, suddenly began giving tens of thousands to General Assembly candidates, mostly Democratic incumbents. Huckabee's donations were at the center of a fundraising scandal involving then-Speaker Jim Black, which triggered a sweeping investigation and landed Black in federal prison.