Movin' on up: Glazier ups ante in DPI campaign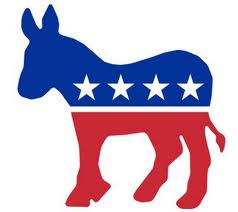 State Rep. Rick Glazier's (D-Fayetteville) ambitions have him setting his sights on the Secretary of the Department of Education seat in Raleigh currently held by his fellow Democrat June Atkinson.  Atkinson has not officially announced her plans for 2012 — whether or not she will see reelection.  The DPI Secretary is the ultimate decision-maker on policy for North Carolina's public schools.
Several media outlets have reported that Glazier has filed the necessary paperwork for forming a campaign committee.
State Rep. Tricia Cotham (D-Matthews), Jim Black's replacement in the House, has also announced her interest in DPI — but only if Atkinson does not seek reelection.
If Glazier runs, and Atkinson seeks reelection, the Fayetteville Democrat will be continuing his tradition of taking on incumbents in his own party.  Glazier got to the state House by knocking off incumbent Alex Warner, a relatively conservative Democrat, in a primary.  (Since being knocked out of office, Warner has switched to the GOP.)
Republicans in Raleigh should take the ambitious Fayetteville Democrat very seriously. Glazier's political style draws comparisons to former state Senator Tony Rand (D-Fayetteville).  Though, Glazier is arguably younger, smarter, shrewder and more cunning than his former colleague from Fayetteville.
If Glazier jumps to the DPI race, his House seat is a good candidate for a takeover by the Republicans.
DPI is likely not Glazier's ultimate goal. Many see that as the Executive Mansion in Raleigh, or something across the Potomac River.  Keep an eye on the gentleman from Cumberland.