US, NC taxpayers to shell out extra millions to fix medicaid billing mess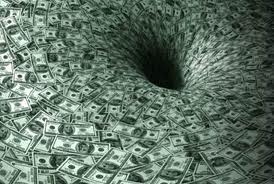 Poor decisions made by North Carolina state government appointees in the Hunt, Easley and Perdue administrations will likely result in a huge bailout from already-stretched-to-the-max state and federal budgets.
Congresswoman Virginia Foxx (R-Banner Elk) took to the House floor on Dec. 14 to highlight the mess:
North Carolina Republican Rep. Virginia Foxx said on the House floor Thursday that the federal government will be "shelling out" $200 million to cover the North Carolina Department of Health and Human Service's "incompetence" and "inability" to keep "a lid" on costs for an upgrade to their Medicaid billing system.

"This is a classic example of how government bureaucracies view federal taxpayer dollars as manna from heaven. … When taxpayers hear stories like this, they wonder why they even pay taxes in the first place," said Foxx, a member of the House Education and the Workforce Committee.
On the same day, in Raleigh, state DHHS officials defended their actions before flabbergasted legislators:
Managers of one of the state's largest service contracts came in for a barrage of criticism Tuesday after legislators were provided a copy of an audit detailing why the project is hundreds of millions of dollars over budget and nearly two years behind schedule. State Department of Health and Human Services officials failed to properly document delays in building a new Medicaid claims system and did not notice when the company hired to do the job started building a system different from the one approved by the state, the audit says.The end result: The state's $265 million contract with Computer Sciences Corp. will now cost $494.8 million and take 22 months longer to finish. And the state will spend $90.6 million more than planned to keep the old system running.

Although the federal government is expected to pay 90 percent of the costs, that didn't lessen legislators' anger.

"If this was the private sector, someone would have been let go long ago," said Rep. Justin Burr, an Albemarle Republican, calling the project a "money pit."

In an unusual public exchange, legislators on Tuesday asked the head of the Medicaid Management Information System office, Angeline Sligh, to justify her job performance."I feel like I've done a good job leading the program," she said. "I would give myself an A."

The contract to build a computer system to handle Medicaid claims touches millions of state residents and hundreds of hospitals, doctors' offices, pharmacies and private companies.More than 1.5 million residents are enrolled in the government health insurance program for the poor and disabled. Health care providers file tens of millions of claims for payment each year.

The proper handling of those claims is crucial to controlling costs and detecting fraud.  The state's effort to build a new Medicaid claims system has suffered numerous setbacks since the state signed a contract in 2004 with Affiliated Computer Services.  Former DHHS Secretary Carmen Hooker Odom canceled that contract, but the state still ended up paying the company $5.6 million for its work and another $10 million to settle a lawsuit in 2007. The state hired Virginia-based CSC to build the new system in 2009.At the time the contract was signed, current DHHS Secretary Lanier Cansler was working as a lobbyist for CSC. He said he served as a consultant for CSC on what North Carolina needed in a new system but resigned his position when he accepted the DHHS job.Cansler said he has distanced himself from monitoring CSC and is not involved in contract negotiations.Sligh said the CSC delays resulted mainly from changes the state and federal governments required and because modifications need to be made to the current system. Only six months of the 22-month delay can be attributed to "schedule slippage," she said.