McIntyre: I'm running in NC-7 regardless of final map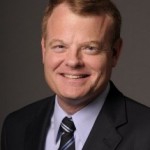 Congressman Mike McIntyre has said publicly that he plans to run for reelection to his 7th district seat regardless of what the final redistricting map looks like.  Two maps have come out of the legislature.  The first map had more than half of McIntyre's home county in Larry Kissell's 8th district.  The second map released this week had McIntyre's ENTIRE home county of Robeson in Kissell's district.
Wilmington resident Ilario Pantano, a former Marine and the 2010 GOP nominee in the 7th district, is already running for the 2012 GOP nomination.  Today, reports have surfaced that state Senator David Rouzer (R) of Johnston County, who is also a former aide to the late U.S. Senator Jesse Helms and former Senator Elizabeth Dole,  plans to run for the 7th district GOP nomination — if this second map wins legislative and judicial approval.
State Rep. Justin Burr (R) of Stanly County says he is looking at a run in the 8th district against the incumbent Kissell.
The new map dramatically rewrites Howard Coble's district north of Greensboro, taking Moore County of his 6th district and over to the 2nd district held by freshman Rep. Renee Ellmers (R).
Cumberland County has been split between Ellmers' 2nd district, Democrat David Price's 4th district, and the 7th district.
At least six Republicans have said they will seek the GOP nomination to challenge 13th district congressman Brad Miller  in a newly-configured strongly-Republican district in November 2012.
Two things are certain for 2012:  (1) North Carolina will see A LOT of change in its congressional delegation, and (2) there will be several highly competitive primaries and general elections in 2012.    Both developments are GREAT news for all of us who work hard, play by the rules, and pay all of those taxes.