Lefty "education" groups infiltrating GOP primaries
We've already talked about DPI superintendent Mark Johnson's ties to Michael Bloomberg and the pro-Common Core group Leadership for Educational Equity (LEE). Now, we have a similar issue popping up in the GOP primary for NC House District 105 in the Charlotte area: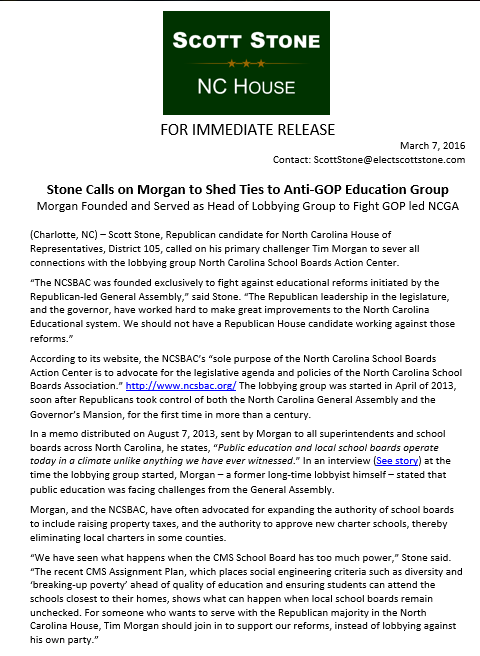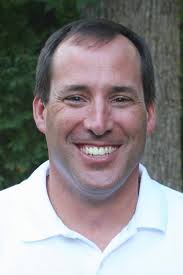 If  you visit the NCSBAC website, you'll find an agenda that pretty well opposes much of what the GOPers on Jones Street support.  Tim Morgan has been a member of the Charlotte-Mecklenburg Schools (CMS) board.    While president of the NCSBAC, Morgan ran afoul of some of the state's leading 2nd amendment defenders.
Here is the memo he wrote to school board colleagues about "endur[ing] in the face of these extraordinary challenges' brought on by a GOP majority on Jones Street.  Carolina Journal has a little more:
[…] Alarmed by what it perceived as a legislative agenda that was encroaching on local school boards' oversight of education, and unnerved by a lack of support from the business community, the North Carolina School Boards Association has created an advocacy organization to protect its interests and promote its agenda.

Government watchdogs and some local school board members are wary of the organization using tax money to lobby for still more public money for schools and using tax funds to promote a political agenda for tax-paid elected officials.

"Local school board authority is coming under attack by a growing chorus of political and business leaders who believe that school boards are not doing what is needed to effectively educate our children and that school boards are, in fact, one of the biggest impediments to educational progress and reform," stated an Aug. 7 memorandum sent statewide to local school superintendents and school boards.

The memo was released jointly by Evelyn Bulluck, the association's president, and Tim Morgan, a member of the NCSBA board of directors and president of the newly created North Carolina School Boards Action Center, a 501(c)4 advocacy organization.

[…]"What we face today is a battle for survival, both of public education as we know it and of the model of the locally elected board governance of public school system operations," the memo said.[…]
Scott Stone will face off with Morgan in the March 15th GOP primary for the House seat.