Leftists demand a free lunch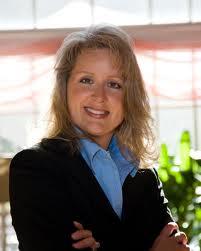 We've got  real good case study going on right now illustrating how disingenuous leftists and their comrades in the alleged Mainstream Media (MSM) can be when they are out to get someone.
In today's edition of our local paper here in Moore County, we had this:
Congresswoman Renee Ellmers of the 2nd District will be guest speaker at the Monday, Oct. 3, meeting of the Moore Republican Women.

If redistricting maps adopted by the state legislature are approved by the U.S. Department of Justice, Moore County will be moved from the 6th to the 2nd District. The new districts will go into effect with the 2012 elections.

Ellmers, a first-term member of Congress, lives in Dunn. She chairs the House Subcommittee on Healthcare and Technology and serves on the Agriculture and Small Business committees.

The luncheon meeting will be held at the Pinehurst Member's Club, with registration at 11:30 a.m. and lunch served at noon. The cost is $16 and can be paid by cash or check at the door. Valet parking will be available.

Reservations can be made by calling Kay Wildt at (910) 235-4654 before Wednesday, Sept. 28.
Okay.  So, if you want to go hear a speech from our potential new Member of Congress, you need to make a reservation to attend this women's club meeting.  It is a lunch meeting, the article points out, so the group is expecting you to pay for your own lunch — just like all of the club members have to.  What's so bad about that?  Well, check out the accompanying comment from this honorary member of the Chapel Hill-Carrboro crowd:
Yet again, Rep. Ellmers elects to speak at an event requiring payment. With a tax payer funded, annual salary of $174,000, is it to much to ask that she speak to an open audience, free of charge? Is she nervous that she may have to face criticism or answer difficult questions?
Wait a second.  Rewind.  Ellmers is speaking to an independent group, at their regular lunch meeting, and they are asking attendees to pay for their own lunch.  I am sure that is a shock to leftists like the commenter above.  Leftists are used to having someone else subsidize them so they have more time to curse and spit at people who do things like, oh, go to church, go to work so they can pay their bills — that kind of thing.
This all got started with an article in Politico, which this commenter linked to in his post about the Ellmers speech.  For those who don't know, Politico is a DC-based web site that gets its marching orders from The White House and The Democrat National Committee.  It is basically the Internet version of MSNBC.
The Politico article, which featured one of the most unflattering photos of Ellmers they could find, featured the headline: "More House 'Pay Per View' Events."  The article insinuated some House Republicans, including Ellmers, were (a) speaking to groups which charged admission in order to hide from the angry mobs, or (b) shaking down constituents for money.    Ellmers' "sin" according to Politico was accepting an invitation from a retired federal employees group to speak at their regular lunch meeting.  The group was asking that all attendees pay for their own lunch.
Of course, The Raleigh News & Observer, our state's very own version of Politico and MSNBC,  jumped on this "morsel" while foaming at the mouth.
You would think that no Democrat politician EVER speaks to a group that charges for admission, or wants you to pay for lunch.  Also, there has been ZERO outrage from BarryO's recent fundraiser in New York City that charged $38,500 per head.