Pinehurst's Cummings to pursue state Senate seat?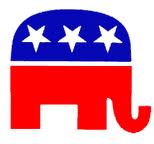 My spies within Raleigh political circles, and on the ground here in Moore County and throughout the Sandhills region, tell me retired physician Robin Cummings of Pinehurst is seriously eyeing the state Senate seat currently held by Senator Harris Blake (R-Pinehurst), who is retiring at the end of his current term.
Many in this region will know Dr. Cummings from his work as a surgeon, and his community work with The FirstHealth Foundation and Community Care of The Sandhills.  He has been very active with Moore County's Republican Men's Club, and was recently elected chairman of UNC-Pembroke's Board of Trustees.
For much of Senator Blake's tenure, the senate district which includes Moore has strongly favored a Republican candidate from Moore County.  This year's redistricting efforts may alter that dynamic.  Moore County has been part of district 22, which is composed of all of Moore and a chunk of Harnett County.  If the 2010 redistricting map holds, Moore County will enter the 2012 campaign as a part of senate district 29, currently represented by Senator Jerry Tillman (R-Randolph), the Senate Majority Whip.
Randolph County has a significant number of GOP voters, which will make it competitive with Moore County in the senate race.  Randolph's GOP is also strongly influenced by the political machine of former House Speaker Harold Brubaker, a strong ally and close friend of former state Rep. Richard Morgan.
  Taking on the #3 officer of the state Senate in a primary race will be quite a challenge.  (Cummings' 2010 campaign contribution to  Congressman Mike McIntyre [D-Lumberton] may also present a challenge for him in a GOP primary.)
There is also plenty of word on the street that one more prominent GOP activist  from Moore County is looking at the state senate race.  Hold on to your hats.  This one sounds like it could be fun.