Home-schooling exploding in popularity in NC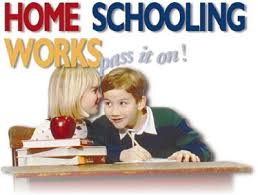 Kay Hagan and her comrades in the drive-by media want to talk about education in terms of  "cuts", how much is and is not being spent on various government programs, and how evil Republicans are toward the "lil' chil'ren. "
Well, one phenomenon that is growing dramatically — albeit below the political radar — is home-schooling. Parents are taking on the responsibility of educating their kids, and it has very little to do with Thom Tillis, Phil Berger, and Pat McCrory: 
North Carolina's home schools are growing at a record rate and are now estimated to have more students than the state's private schools.

New figures from the state show there were 60,950 home schools in the 2013-14 school year, a 14.3 percent increase from the prior year and a 27 percent increase from two years ago. The state estimates there are 98,172 home-schoolers, marking the first time that North Carolina's home-school enrollment has surpassed the number in private schools.

Last school year, there were 95,768 students at the state's private schools, a total that's been dropping annually since the 2007-08 school year.

"If you're dissatisfied with public education, you really have two routes," said Kevin McClain, president of North Carolinians For Home Education, a statewide support group. "You can send your child to a private school – which is really expensive – or you can home-school. The economy means that, for many people, you home-school."

Home schooling has steadily risen in North Carolina since it was legalized in 1985 by the state Supreme Court. Twenty-five years ago, there were about 2,300 home-schooled students in North Carolina. But concerns about school violence, lack of a religious focus and the large size of public schools have helped fuel home-school growth.

And home-school growth in North Carolina has surged the past two school years. There was a net gain of 7,603 home schools in the 2013-14 school year with a projected net enrollment increase of 10,194 students.
Hmmm.  I wonder why.  I haven't heard a word — yet — about draconian Republican budget cuts. What could be driving this phenomenon?:
The recent growth spurt has coincided with the use of the Common Core standards in math and language arts in North Carolina's public schools. While hailed by supporters in more than 40 states as providing a more rigorous education, critics have charged that Common Core is not appropriate for some students.

"Common Core is a big factor that I hear people talk about," said Beth Herbert, founder of Lighthouse Christian Homeschool Association, which has around 350 families, largely in the northern Wake County area "They're not happy with the work their kids are coming home with. They've decided to take their children home."

The General Assembly passed legislation in July to create a commission to recommend standards to replace Common Core.

Concerns about the ability of teachers to implement Common Core was one reason Andrea Forte of Wake Forest began home-schooling her two children in 2012.

Forte said she's able to ensure her 8-year-old son, Devon, and 7-year-old daughter, Elena, learn without the pressure of high-stakes testing. She said they finish quickly enough that they can be involved in many after-school activities with other children.

"We're not stressed," Forte said. "They have time to pursue their own interests. We have time to travel when we want to."
Wow. Parents taking responsibility for the nurturing and guidance of their kids.  THAT has got to be driving the lefties b@t-$h!t crazy. MORE: 
North Carolina's urban centers have seen some of the largest growth in home-schooling in recent years.

Wake County added 793 home schools in the 2013-14 school year, giving it 5,706 with an estimated enrollment of 9,559 students. Mecklenburg County has the second-most home schools in the state with 4,587 – 546 more than the previous school year. An estimated 7,274 students attend in Mecklenburg.[…]

North Carolina's home-school enrollment still pales in comparision to the public schools, which have 1.5 million students. Public school supporters have successfully battled legislative efforts in recent years that would have given tax credits to home-school families and allowed home-schoolers to take online classes free from the state's virtual public school.

"We want to keep public schools, but if people want to home-school or send their kids to private school that's their choice," said Christopher Hill, director of the education and law project for the N.C. Justice Center, a liberal Raleigh think tank. "But taxpayer money shouldn't go for that."
Ah.  Had to get in some commentary from one of "The Mad Blinker's" toadies.
Of course the public school enrollment numbers are still big.  In this era of crushing, stifling big government, not everyone can afford to stay home with the kids.  And those families are forced to keep paying for the *privilege* of sending their kids to violent, state-run institutions that fail to prepare them for life and fill their little heads with useless, leftist mush.  To the left, "education" is all about indoctrination, control of others' money, and control of other people.
 Preparing kids to be independent, productive successful adults is barely even an after-thought. The best way to change the mindset and the system is to give it some competition for "customers" and "their cash."
*The leftist indoctrination train must roll on.  Nobody in their right mind would continue to willfully fund it, so the funding must continue to be forcibly extracted from people's pockets.* Al Capone must be looking up from his resting place in Hell beaming with pride at this shakedown.