Feds dumping Muslim refugees in SC. (Are we next? Or is it already happening?)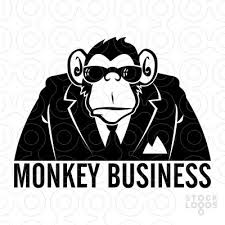 South Carolina congressman Trey Gowdy (R) is all over the Obama administration for some immigration monkey business: 
Republican Congressman Trey Gowdy's efforts to shed light on the government's secretive refugee resettlement program continues to play out in letters between himself and the federal agency responsible for resettling thousands of foreign refugees in U.S. cities and towns every year.

Since his letters haven't produced many answers, he's now calling for a meeting with State Department officials.

Gowdy, R-S.C., started asking questions in April about how refugees are distributed to various cities, the impact on local job markets and public services, and who makes the key decisions, among other points of interest. His questions came after it was revealed that Spartanburg, a city in his home district, was selected to receive 60 to 65 refugees over the next year, mostly from Syria. Unable to answer all of the questions posed by some nervous constituents, Gowdy fired off letters to Secretary of State John Kerry.[…]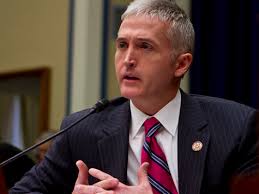 Hmmm.  Spartanburg.  That's not that far from our friends in Charlotte.  MORE: 
[…] After getting a response from Kerry that he said was "wholly inadequate" and "vague," he demanded more specifics on May 4. On Wednesday, he received a second response, which he called a "non-response."

The State Department secretly selected Spartanburg sometime last year to be one of its designated "receiving communities" for Syrian refugees, 92 percent of whom to date have been Muslim people that the FBI has said will be virtually impossible to safely screen for terrorist connections.

South Carolina's Gov. Nikki Haley's refugee coordinator then quietly approved the Spartanburg resettlement in December – again with no public input or notice.[…]
Okay. So, we have a Republican governor going along with this like it's NO BIG DEAL.  Is OUR Republican governor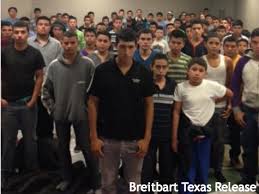 aware of anything like this going on our side of the border? He appeared to have been caught off guard by previous federally-directed refugee relocation plans in the Tar Heel State.
According to a federal database, North Carolina took in 2064 "unaccompanied children" who crossed the country's southern border in fiscal year 2014.  So far, in fiscal year 2015, we have been blessed with 351 more of these little darlings.  (South Carolina got 588 in 2014, and has had 125 so far in 2015.) 
There has been a lot of talk — pretty much sounding like black helicopters, tin-foil hat stuff — about DC trying to reconfigure the demographics in red states by dumping poor, less-educated refugees within their borders.  You dismiss that talk, but then hear about stuff like this.