Ellmers ringleader of GOP rebels opposing anti-amnesty amendment
The House voted on legislation to defund DACA — Deferred Action for Childhood Arrivals — which is Barry Obama's plan to provide annesty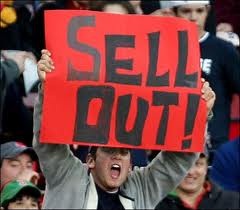 to illegal alien children.  The policy has been identified as the major catalyst behind all of those kids crashing our southern border months ago..
Well, the measure defunding DACA passed the House, in spite of 26 Republicans siding with pro-amnesty Democrats.  Breitbart News has the details: 
A whopping 26 Republicans joined the Democrats in Congress to vote against an amendment to the DHS funding bill sponsored by Rep. Marsha Blackburn (R-TN). That amendment aims to block funds for President Obama's 2012 Deferred Action for Childhood Arrivals (DACA), largely believed to be the root cause of the border crisis last summer.

Rep. Renee Ellmers (R-NC) was the first Republican to break ranks. "Ellmers is [the] first GOP no vote," Politico's Seung Min Kim Tweeted as the vote began.

The other Republicans who voted against the measure, which passed, are: Reps. Mark Amodei (R-NV), Mike Coffman (R-CO), Ryan Costello (R-PA), Carlos Curbelo (R-FL), Jeff Denham (R-CA), Charlie Dent (R-PA), Mario Diaz-Balart (R-FL), Bob Dold (R-IL), Chris Gibson (R-NY), Richard Hanna (R-NY), Joe Heck (R-NV), Crescent Hardy (R-NV), John Katko (R-NY), Tom MacArthur (R-NJ), Peter King (R-NY), Adam Kinzinger (R-IL), Frank LoBiondo (R-NJ), Martha McSally (R-AZ), Pat Meehan (R-PA), Devin Nunes (R-CA), Dave Reichert (R-WA), Ileana Ros-Lehtinen (R-FL), Chris Smith (R-NJ), Fred Upton (R-MI), and David Valadao (R-CA).

Blackburn described her amendment as something that cuts off the magnet for future illegal immigration by Unaccompanied Alien Children (UAC's) to the United States.

"Last year, I had the opportunity to visit an unaccompanied alien children (UAC) facility at Fort Sill and also traveled to the southern border where I was briefed by U.S. Border Patrol agents," Blackburn said. "These visits confirmed what we have known all along — DACA is the magnet drawing Central American children here. UAC's believe they will receive amnesty, as those before them have."

[…]

When asked on Wednesday to explain her vote against Blackburn's amendment—she actually voted for a similar amendment from Blackburn this past summer, meaning this appears to be a change of position on that issue for her—and her vote against the amendment from Rep. Robert Aderholt (R-AL) that aims to block funding for Obama's November 2014 executive amnesty, Ellmers' spokesperson provided Breitbart News with a lengthy statement from the congresswoman.

In it, Ellmers makes the case for amnesty for illegal aliens because she claims there is a shortage of American workers who can do jobs in her district. But first she began by stating she's opposed to the president's action—even though she voted against fighting him.

"The vote we were forced to take today is a direct result of the President's unilateral executive action on amnesty. His top-down approach to handling this matter is out of line, and I will fight tooth and nail to put a stop to his amnesty plan," Ellmers said.

However I simply cannot support legislation that is overly broad in scope, as it has the potential to have a real, negative and lasting impact on jobs and families in North Carolina. There are businesses in the Second District who contract with Citizenship and Immigration Services (USCIS) and many of these jobs could be put in jeopardy with the passing of this legislation. Additionally, I have serious concerns about amendments to the appropriations act, as they may remove protections for victims of sexual assault or domestic abuse.

She also said she wasn't included in discussions about this legislation and that her voice wasn't heard in the process.

When discussions were had regarding this legislation, I wasn't included and didn't have the opportunity to voice my concerns. But in an effort to address the issues I had with this legislation, I offered two amendments but both were denied a vote on the House floor. I will continue to be a leading voice in the area of immigration reform, and I will work to find ways to reform our broken system currently in place. I will remain vigilant as we re-enter these discussions for FY 2016 to ensure that the priorities of the Second District and the concerns of this legislation are resolved, and I look forward to seeing the legislation that the Senate sends back to us.

[…]

"Sadly, Ellmers is the puppet of the Chamber of Commerce and the GOP donor class that helped rescue her reelection," [radio host Laura] Ingraham told Breitbart News about Ellmers' votes against the Aderholt and Blackburn amendments. "Betraying the U.S. working class to feather the nest of big business is abominable and unforgivable."

Daniel Horowitz, the senior editor of the Conservative Review, added that Ellmers hurt her constituents with this vote.

"Today, Rep. Ellmers, who previously said she 'thinks for herself,' betrayed her constituents and conservatives across the nation as she rubber stamped the Left's amnesty plan," Horowitz said. "Not only was her vote a vote for amnesty, it was also a vote to allow Obama to misuse funds for a program that was implemented unconstitutionally."

It's unclear what will happen to Ellmers moving forward, but she's all but certain to face another primary challenge—this time a more prepared one—from the right in 2016.
Hmmm.  A primary challenge.  I wonder what Jim Duncan thinks about that.