Easley, Perdue toadie still thriving in state govt in McCrory era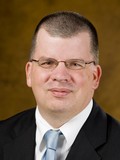 Dan Gerlach has been a major player in North Carolina Democrat circles for some time.  He was a senior adviser to former Gov. Mike Easley (D) and former Gov. Bev Perdue.  Former state senate president president pro tem Marc Basnight (D) and Easley (D) orchestrated Gerlach's promotion to the presidency of North Carolina's Golden Leaf Foundation.
Golden Leaf is funded by tobacco settlement money from the 1990s.  It was initially intended to help cover health care costs for smokers, but evolved into an economic development slush fund.  
In November 2012, voters ushered into Raleigh a conservative revolution based on sweeping out the old 'good ol' boy' corruption and introducing a new era of conservative clean government.  Since then, many observers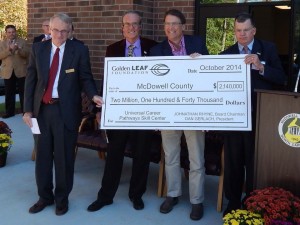 on the right have been dismayed over how many players from the Hunt-Easley-Perdue era are still hanging around Raleigh in influential government positions.
If you were following the news on Thursday from western North Carolina, you might have noticed Gerlach at Gov. Pat McCrory's side for a major economic development announcement.  Yes, that's right.  A key figure from that era we were told in 2012 we had to sweep away is STILL hanging on as a major player in the state's economic development operation.
Civitas has a great piece HERE documenting what a cesspool of political cronyism Golden Leaf is.     A real question to ask McCrory and the foot soldiers in Raleigh's "conservative revolution" is this:  Why are Gerlach and Golden Leaf still feeding out of the state government trough?