Wainstein Report provides a wider opportunity to reform UNC


Lefties across the state and country are giggling mercilessly over the bad publicity being doled out against the UNC-Chapel Hill athletics department.  Heck, a lot of faculty members have been trying to kick basketball and football off campus for decades.  But this new focus on courses with questionable academic value might bounce back to smack these giddy lefties right in the face. 
Clearly, forces in Raleigh and Chapel Hill will be launching an effort to clean this mess up.  My question is this:  Why stop with AFAM studies and the athletes?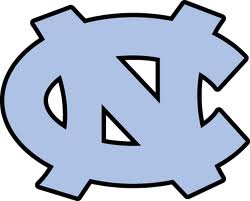 Gov. Pat McCrory took some heat early in his tenure in Raleigh for questioning the value of some of the university system's liberal arts offerings, and encouraging system leaders to reorient their focus toward more serious, career-oriented curriculum offerings. If we're really outraged about bogus courses with questionable academic value, why not take a look at — for starters — Queer Studies, Women's Studies and whatever the hell it is  Gene Nichol gets paid to do? (A professorship named after one of the members of Dave Matthews's band?  Seriously ?????) 
What sort of future does a degree in Poverty Studies, Queer Studies, African American Studies, or Women's Studies prepare you for?  I'll tell you — a professional leftist agitator sucking at the taxpayer teat and eventual tenured university faculty member. 
Let's not allow current events to turn into a witch hunt against the athletic department.  It's a great opportunity for the "conservative revolution's" Board of Governors — even the Democrat who gave Thom Tillis a lot of money and got a Do-Over revote in the House — to fumigate our state university system and redirect it toward honestly preparing our young people to be competitive in the 21st century and beyond.