Duncan takes a pass on primarying Ellmers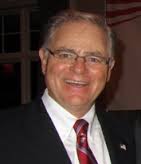 To the disappointment of many conservatives in The Second Congressional District, The State of North Carolina, and the nation, Chatham County GOP chairman Jim Duncan is taking a pass on a run for Congress in 2014.  We obtained this statement from Duncan's team:
"I have spent the last several weeks meeting with citizens in North Carolina's 2nd Congressional District listening to what's important to them. It's been a rich and rewarding experience that reminds me why North Carolina is such a special state. North Carolinians care deeply about their faith and families, and our future as a state and nation. The folks I had the privilege to speak with reaffirmed this, and expressed encouragement and enthusiasm for my potential run for Congress. I am deeply honored by the strong outpouring of support, and as such have given this opportunity and responsibility serious consideration.

"In the final estimation, it became clear to me and my family that I can have a greater—and more lasting—impact by continuing my work fighting for a better North Carolina and the future of our children outside the halls of Congress. […]

"I want to thank the many concerned citizens with whom I've had the privilege to engage in meaningful conversation in the last several months. Your encouragement to run for office is humbling. I remain grateful for the trust you have placed in me. Your concerns are real and valid. We have reason to be worried about the direction of our country.

Given this, I have refocused my life journey so that our children can dream of greatness once again. Like Ronald Reagan, I will remain the eternal optimist and see the glass half full – not only because of my strong faith in God, but also my enduring faith in man."
The statement hints at some possibly interesting developments in the near future:
"In the coming weeks I will be exploring some exciting and groundbreaking opportunities that will take the cause for advancing conservative solutions in North Carolina to the next level. Listening well and being responsive to the hopes, dreams, wants and desires of North Carolinians will be at the heart of these efforts. […]

I talked with a source close to Duncan who tells me that his man is interested in establishing a conservative alternative to the George Soros-funded BluePrintNC  — hopefully evoking memories for many old political hands in North Carolina of the late Senator Jesse Helms' Congressional Club.
Duncan's decision leaves Raleigh broadcaster Frank Roche as the only announced opponent — GOP or otherwise — for incumbent Renee Ellmers.