Dumb & Dumber want to listen (not to YOU. To the latest traffic report or the farm commodity report, maybe. But not to YOU.)
Hey, everybody. Look! We're invited!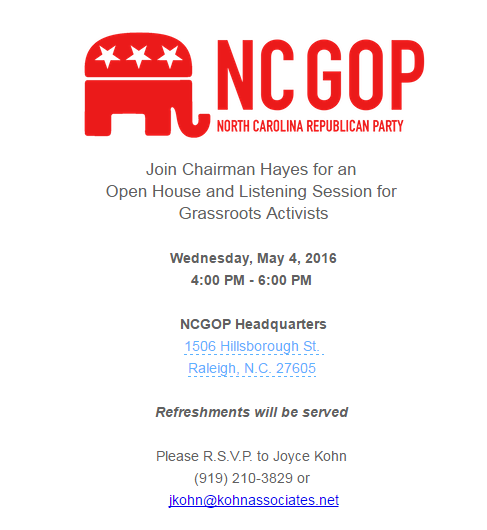 I wonder if Dallas messed on himself while typing "Chairman Hayes" ?
First, this starts at 4PM on a Wednesday.  Most people — who aren't retired, incarcerated, in college, or working for the government — have something else to do until at least FIVE on Wednesdays.   Of course this is like holding a big meeting when the,um,  "guest of honor" is out of the country. *Much easier to control who shows up AND the outcome.*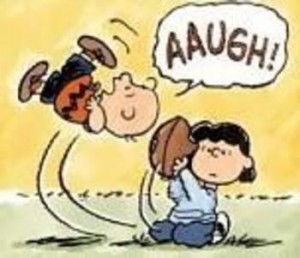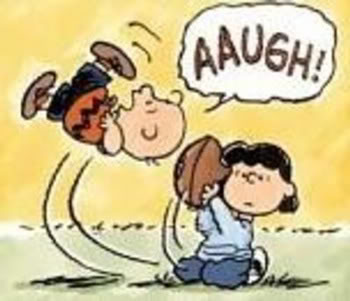 Second, is this a FUNDRAISER? (I see that RSVPs are being directed to the fundraising consultant.)  
Third, this is a lot like the Charlie Brown and Lucy football kicking exercise.  Lucy keeps pulling the ball away from Charlie Brown every time he runs up to kick it.  Dallas and his grandpa are going to pull the football away from us again, folks.  Why do we keep playing along?
They didn't play nice.  They played dirty, and now expect us to come, hat in hand, head bowed, ready to go along and get along.
If you still give a damn about the Republican Party, you need to slip into war mode like these people did after Hasan won in June.  Within an hour after the convention ended, they were scheming about pulling their money out of the party treasury.  
Show up.  Learn the rules. Use them to your advantage.  Take your party back.
(By the way, if you plan to go to this thing on Wednesday, be sure to remember to pin the 'Kick Me' sign to your back before you head out.)