Dems and the N&O: The sky is STILL falling! Seriously. We swear! (Would we lie to you?)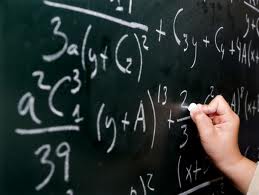 State Democrats and their allies in the teachers union are STILL trying to beat up on conservatives in the legislature for the budget recently passed by both chambers despite the protests of most of that body's Democrats and the veto of Madame Governor.
It's the usual stuff — right wingers hate kids, they're endangering our kids' future, this budget cutting will mean higher taxes for everyone REAL soon, the world is going to end, YADDA YADDA YADDA.  That kind of thing. 
"Praised Teacher Program Gets Ax," screams the headline over today's offering from N&O stenographer — er, reporter — Rob Christensen:
For the past quarter of a century, North Carolina has offered a great deal to thousands of its brightest high school students: a free ride in college in exchange for teaching four years in Tar Heel classrooms.

As a result of the N.C. Teaching Fellows Program, a cadre of teachers and principals who graduated from the model program now work in 99 counties across the state.

"It's easy to spot them," said Brian Whitson, 35, a chemistry teacher at Salisbury High School, who was a Teaching Fellow. "You see a lot of innovation. A lot of them are able to motivate students in a way other teachers are not."
But that particular teacher pipeline is about to dry up.

The Teaching Fellows Program fell victim to the budget ax. As the legislature sought to deal with a $2.5 billion budget shortfall, it decided to phase out the $13.5 million annual funding for the program. This year's entering college freshman class will be the last to receive scholarships – though two Republican lawmakers suggested funding could be reinstated in future sessions.
Gosh, those Republicans in the legislature are just mean.   What did they cut?:
… Lawmakers:

Eliminated the N.C. Teacher Academy as of July 1, when it cut all $4.7 million in annual funding from the Morrisville-based program that provides seminars and courses for educators across the state.

Cut in half the budget for the Cullowhee-based N.C. Center for the Advancement for Teaching, which is designed to reinvigorate career teachers to prevent burnout. The legislature first proposed abolishing the program before cutting funding from $6.1 million to $3 million.

Lawmakers said they were faced with the difficult choice of whether to make budget cuts that would directly affect the classroom or to cut other education programs.

"Our goal was to have a teacher in every classroom and a teacher assistant," said Rep. Bryan Holloway of King, co-chairman of the House committee that oversees education spending, a former high school history teacher and now an education consultant.

"With the economic climate, you have to make tough decisions," he said. "The reason it is not completely wiped off the map is because legislators have a favorable opinion of the teaching fellows. The hope is when we go back in the short session (next May), we could turn things around a bit. I would hope we could do it."

The language in the budget, however, says the program is to be phased out. It cuts $210,000 for the year that began July 1 and $3.4 million for the following year.
So, Rob.  Tell us exactly who is upset with these GOP-led budget cuts:
Among those troubled by the cuts is Jim Hunt, a four-term Democratic governor, who said North Carolina has been an innovator in teacher education in part because of such programs.

"Over the last 20 years, North Carolina has done more than any other state to increase the effectiveness of teachers in our public schools," Hunt said

"These are all programs that have a great impact on North Carolina moving up among the states in learning and getting scores among the top tier in the nation," said Hunt, who is chairman and founder of the Hunt Institute for Educational Leadership and Policy at UNC-Chapel Hill.

Hunt is among those who hope future legislatures will reconsider the decision to phase out the Teaching Fellows Program.

The program was created in 1986 at the urging of Lt. Gov. Bob Jordan, a Democrat, but with backing from other key figures including Hunt and the late Jay Robinson, then superintendent of the Charlotte-Mecklenburg school system.

There was a concern at the time that not enough of the smartest high school students were entering college teaching programs. The lack of males and minorities going into teaching was also a worry.

The Teaching Fellows Program was a nonprofit that provided full scholarships – then $5,000 per year and now $6,500 – to Tar Heel students who were willing to teach four years in North Carolina schools. Students who don't fulfill their teaching obligation must pay back the scholarship, plus 10 percent interest.

The program is year-round and includes weekly seminars, a weeklong bus trip across the state to better learn Tar Heel culture, public service projects and various enrichment programs. Seventeen campuses participate.
So, how is the loss of this program going to negatively impact the quality of instruction in the state's classrooms?  Sure, there were good intentions at first — to try to get more of our best and brightest to go into teaching.  But you could accomplish that — and save the taxpayers a lot of money — by things like: politically fumigating our universities' education schools and ridding them of P.C. nonsense, putting the NCAE on a short leash, setting teacher performance and competency standards, raising teacher pay, and establishing discipline standards that weed the riff-raff out of our public schools so the kids who want to learn CAN learn. 
Leftists are amazing.  The state and national economy are on life-support.  We are broke, and getting broker.  Instead of cutting back, and paying off our debts, they want to dig us into a deeper hole.
Rob saves some really significant information — which sheds some light on what is probably the real reason for this program's demise — for the very end of his story:
Ending the program was difficult for Sen. Jean Preston, a Republican from Emerald Isle, who is not only co-chairwoman of the Senate education appropriations committee but also sits on the board of directors of the Teaching Fellows Program.

"It was a painful to see things (cut) that we worked so hard for, that we thought were successful," said Preston, a retired teacher and principal. "But we had a lot of new members who were not part of what had come before. They ran on change."

Preston said the opposition was mainly driven by an effort to save money, but she said there was also some skepticism – from both conservative freshmen and from the leadership – about the value of the programs and the programs' sponsors.

The Civitas Institute, a conservative think tank in Raleigh that is influential with the new GOP leadership, has pressed for elimination of the Teaching Fellows Program, the center for the advancement of teaching and the teacher academy.

Bob Luebke, a senior policy analyst with the Civitas Institute, said there was some concern in the legislature that the Teaching Fellows Program was administered by the N.C. Public School Forum, a nonprofit group in Raleigh.

"If it was a mere scholarship program, they might have looked at it different," Luebke said.

He called the forum "a recruitment area" for the NCAE and said the organization has strong ties to the teachers group, which is the state affiliate with the National Education Association.

The forum's president and executive director, Jo Ann Norris, was an NCAE leader in the 1980s. Its board of directors includes a range of educators and business people, including executives from companies such as Glaxo SmithKline, Reynolds American and Lenovo.

Luebke said the question about funding the Teaching Fellows should be seen in the wider context of funding for a broad array of programs aimed at helping teachers.

"Should taxpayers be providing all the professional development for teachers?" Luebke asked. "If you look at the array of programs, some of it's overlapping. There are simply too many programs."

Many of the programs, Luebke said, have never been carefully examined to determine their value to taxpayers.

"If they are legitimate functions and if they provide value, then funding will follow," Luebke said. "There will be private organizations that fill the void."