DC's GOP Powers-That-Be examining ALL options in NC's 2014 US Senate race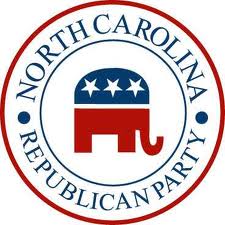 It's been the conventional wisdom that State House Speaker Thom Tillis was national Republicans' odds-on favorite to take on incumbent Democrat US Senator Kay Hagan in November 2014.  A report by National Journal suggests otherwise:
The National Republican Senatorial Committee was in Raleigh, N.C., earlier this week and met with several potential challengers for Democratic Sen. Kay Hagan's seat, a sign that national Republicans may not yet be sold on House Speaker Thom Tillis as their party's standardbearer in one of their top races this cycle.

The committee sat down with Tillis, as well as state Senate President Phil Berger and Rep. Renee Ellmers, both of whom are considering bids. Berger confirmed the meeting, telling Raleigh'sWRAL radio station: "I'm not any closer to what the decision is, but I'm closer to a decision." Berger added that he'll make an announcement one way or the other by the end of the month.

[…]

Tillis, meanwhile, has been in the race for over a month, and he's doing everything a serious Senate candidate should do: fundraising aggressively and hiring staff. Tillis raised close to $300,000 in the second quarter of the year, following his May 30th announcement, consultant Phil Shumaker said, and will report about $250,000 on hand. "That's about ten days worth of work," Shumaker said.

[…]

Asked about the impression that the NRSC is seeking an alternative to Tillis, Shumaker said, "That was clearly not the indication given to us." […]
Really?   (I don't know this "Phil Shumaker."  I've heard of Paul Shumaker — a consultant who aided Richard Morgan's efforts to get revenge on conservatives who dared to question Morgan's power-sharing deal with Jim Black. *I wonder if "Phil" and Paul are related.* )
I decided to ask an acquaintance of mine — who is intimately familiar with the line of thinking inside the National Republican Senatorial Committee — about this National Journal report and Shumaker's take on it:
"Yes, staff was there on the ground in North Carolina. I wouldn't say it was a candidate recruiting trip, though.  North Carolina is one of our top targets, if not the top target. We are meeting with all potential candidates to make sure we have the best challenger equipped to take on Kay Hagan."
Nobody at the NRSC has asked, but we're going to offer them some free advice:  STAY OUT OF THE GOP SENATE PRIMARY.   We appreciate any help you can offer in educating voters about Kay Hagan's antics in DC, though.
But you guys don't have a vote.  Leave the decision-making to the registered voters of the Tar Heel State.  (You guys don't have such a hot record at picking winners in primarys — see Crist, Charlie; Grayson, Trey; Dewhurst, David; and Bennett, Robert.)  After we pick a nominee, we — and that candidate — will greatly appreciate every bit of financial and logistical support you can offer.   
Disasters-waiting-to-happen: THAT is how we would describe Thom Tillis and Renee Ellmers.   Ellmers will be lucky to get re-elected to her House seat.  Recent polling has her with a 24 percent favorable rating.  If it hadn't been for THIS VIDEO, and a sweet redistricting deal in 2012, Renee would STILL be a bored doctor's wife in Harnett County.  She got elected by with the help of a bunch of Tea Partiers wanting her to shake up Washington, but she's spent the last three years brown-nosing House leadership.  Renee's been scarce around her district — and has unnecessarily picked fights with key district residents.
I know some folks are excited about the idea of pitting a GOP woman against an incumbent female Democrat.  It worked well in 2008 for the Democrats. 
Some sources within our congressional delegation have joked with me that they'd wish she'd run for Senate so they'd be done dealing with her in the House. 
Possibilities to Consider:
Phil Berger doesn't exactly WOW us.  But he and his leadership team have done a good job pushing the conservative agenda in the NC Senate.  We believe he'd have more influence in the state Senate than in the US Senate.  (Though, a move to DC would mean a heck of a pay raise.)  If Berger were to leave the legislature,  the upper chamber would be in the great hands of current- #2 Republican, Senator Jerry Tillman.  Tillman often speaks lovingly of the free market — and has a voting record to back it up.
Greg Brannon is an appealing choice who has risen up from the grassroots.  Brannon, a Cary physician, appears to be right on the issues and has an interesting background (raised by a single mother, worked his way through college, started a successful business from scratch, Christian leader, parent, family man).  He's not in the paper every day like Tillis is — but he is polling rather close to Tillis (in some cases, ahead of the speaker).  Recent polling placed Berger and Brannon as Hagan's two most potent GOP challengers.  With the right PR and fundraising help, Brannon could topple Senator Sock Puppet.  
By the way, Brannon got a meeting with the NRSC on Monday of this week.  
Thom Goolsby:  The Wilmington Republican has emerged as an outspoken conservative voice within the NC Senate.  He led the fight to repeal the horrid, ill-named Racial Justice Act.  While some Republicans have been trying to appease Bill Barber and his rabble, Goolsby has stepped out in front of the pack to criticize the weekly leftist astro-turfing on the Halifax Mall.   He has also been a tough critic of Attorney General Roy Cooper. 
He is a practicing lawyer, a college professor, and radio talk show host — in addition to being a legislator.  Many see Goolsby as eyeing a move against Cooper in 2016.   I don't know of Goolsby having any interest in going to DC, but he would be quite an articulate, attractive candidate  against Hagan.
Some may fret about his lack of name ID from being JUST a state Senator.  In 2008, Kay Hagan was a little known state Senator.  
Bob Brawley:  The Republican state House member from Iredell County has made headlines and ruffled feathers for daring to stand up to speaker Tillis and his leadership team. His blunt, anti-establishment style would make him an attractive option for Tea Partiers and conservative Democrats who miss the late Senator Jesse Helms.  Again — I have no knowledge of Brawley even considering this race.  
Kathy Harrington:  For those seeking a little more estrogen on the GOP ticket, state Senator Kathy Harrington would be an option that would appeal to the party's conservative base.  She's right on the issues, and doesn't shy away from ruffling feathers.
Our verdict:  No kingmaking, please.  It's important to have a spirited debate within the primary.  We need to talk about the issues during the primary and ensure that we are going into the general with a message that clearly differentiates the GOP candidate from Hagan and fires up the right voters.