Dallas, Dick & Bernie: The (Really) Odd Cou — um, Trio
Yesterday, we heard about how our senior, nominally Republican, US senator may have a fetish for crusty New England socialists.    Today we get this over the email: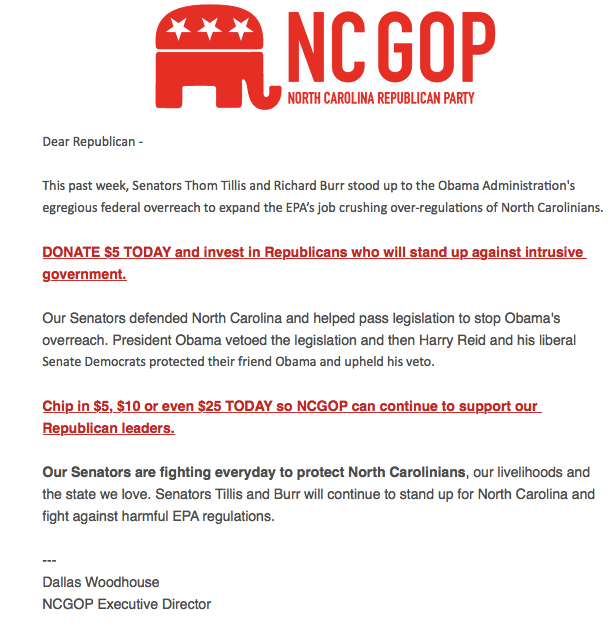 Let me check the calendar.  Yep, we are STILL in the midst of primary season. And there is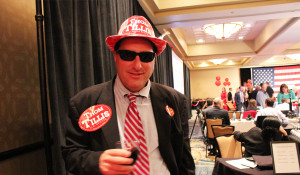 STILL a total of four Republican candidates in the primary for US Senate.  (There may be four names, but Greg Brannon appears to be the ONLY one of the three challengers waging a halfway serious campaign.) 
I wonder which Republicans against intrusive government Dallas plans to invest my $5 on.  It can't be Dick Burr — who has proudly endorsed NSA spying domestically and expressed a desire to see even more.  It can't be Thom Thilli$ — who has voted to allow Loretta Lynch to become AG, FOR debt ceiling increases, and FOR funding of Planned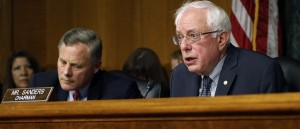 Parenthood, amnesty, sanctuary cities, and ObamaCare.  It can't be Dick Burr, who told us that defunding ObamaCare was the "dumbest idea" he'd ever heard of. 
It's interesting that the GOPe is trumpeting this meaningless EPA vote.  We're told all the time that defunding ObamaCare is not worth the effort, because Obama is just going to veto it.  But then they come along with this EPA vote, and think it's wonderful. 
Folks, we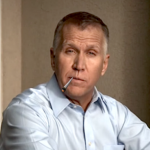 are being played.  I can't stress it enough.  The GOPe and NCGOPe have reverted back to pre-Reagan times.  It's back to the days ofbeing a clique.  We've got a bunch of folks who enjoy being at the center of government power, or spending time there, wielding the power of the state, or being able to facilitate government "favors" for various and sundry cronies.  This bunch segregates itself into a D group and an R group. 
They kind of remind me of that popular cheerleader in high school who only spoke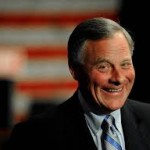 to you when she needed your vote for homecoming queen or student body president or something like that.  Outside of those brief periods, you're *dead*, unwashed — a nerd.  THAT is how the program works in Raleigh and DC today.
It's one big non-stop circular self-admiration session.  And we're on the outside being ignored — left to foot the bill and wonder WHAT the hell is going on.