Club for Growth ranks Congress on free market friendliness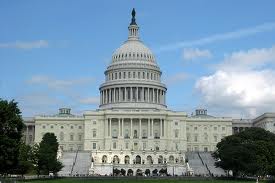 The Club for Growth, a DC-based political action committee focused on free-market economic policies, has added to the growing list of congressional rankings.
Its 2011 rankings show congressman Patrick McHenry– with a #57 out of 435 and 86% rating —  as the most conservative, free-market friendly member of North Carolina's US House delegation.  Howard Coble ranked #107 out of 435 with a 73% rating.  Renee Ellmers ranked #164 out of 435 and a 59% rating.   Walter Jones was the least conservative member of the state delegation, with a #193 out of 435 and 51% rating. 
In the Senate, Richard Burr (R) ranked #28 out of 100 with an 80% rating.  Kay Hagan ranked #82 out of 100 with a 7% rating.
In South Carolina, Mick Mulvaney is the state's most conservative Member, with a #10 out of 435 and 99% rating.   Tim Scott, with a #32 out of 435 and 92% rating, is the state's least conservative Member of Congress.
In the Senate,  Jim Demint (R) is ranked #1 out of 100 with a 100% rating.  Lindsey Graham (R) is ranked #38 out of 100 with a 72% rating.