LITTLE LOVE for Bev as she heads out the door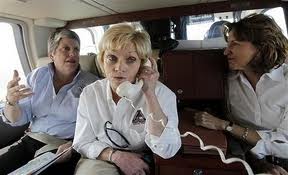 Democrat pollster Public Policy Polling has found that Lame Duck Bev is THE MOST UNPOPULAR governor in these here United States.
The organization's latest poll found that her disapproval was at 57% while her approval was at only 31 percent.
You have to give Bev credit for one thing — she, unlike Walter Dalton, has bent over backwards to avoid a conflict of interest with her child's employment.