Charlie Jeter: What a 'bargain.'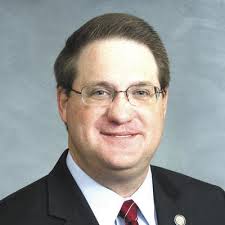 He was the muscle for Speaker Thom Tillis in the North Carolina House, while racking up the most liberal voting record in the GOP caucus.  He and Kelly Hastings regularly bumped into each other while trying to escape the House chamber and take a walk on important votes.  His private business got sued for non-payment of debts. And he quit his reelection bid at the last minute, thereby handing his seat over to a Democrat. 
But things are looking up for Charlie Jeter.  He got hired by Charlotte-Mecklenburg Schools to lobby The General Assembly.  He could do that. He knew those guys. He just got done hanging out with them on Jones Street. A perfect opportunity.
Well, it appears the public education crowd in CharMeck is so gosh-darned pleased with Charlie J.  that they've rewarded him:
When Charlotte-Mecklenburg Schools hired former state legislator Charles Jeter in December 2016 to act as its government liaison he made $91,000 a year.

When the Observer requested CMS salaries for 2018, Jeter's pay had risen to $140,000 a year, a $49,000 increase over the previous spring.

That change illustrates why the Observer has sought public salaries for the past 10 years: Taxpayers and voters deserve to know who's being paid what, and why.

The "why" can be the tricky part.

Budget hawks and CMS skeptics tend to scrutinize pay for top administrators, raising questions when they get big raises and noting how many teachers could be hired for that money. But shuffling of titles and duties can make direct comparisons tough.

Jeter, for instance, was hired as a legislative advocate working for General Counsel George Battle III. He says his initial $91,000 salary matched that of his predecessor in the job, a lawyer who went to work for the county.

Jeter says he later took on the duties of the CMS policy administrator, who was earning more than $120,000 a year before she retired last summer. So while his new salary is 54 percent higher than his old one, he notes that it's at least $70,000 less than the combined salaries of the two he replaced.

"I'm saving the district money," he said.
A $49,000 pay raise over a year's time?  Jeter claims he's a bargain. It could be more like he's doing a job by himself that HAD BEEN done by two overpaid people (and probably never needed to have been assigned to TWO PEOPLE in the first place).