Burr-McCain-Flake-Coburn VA bill a good first step, but needs to go FURTHER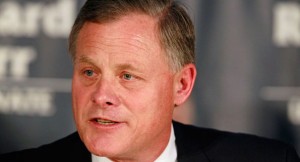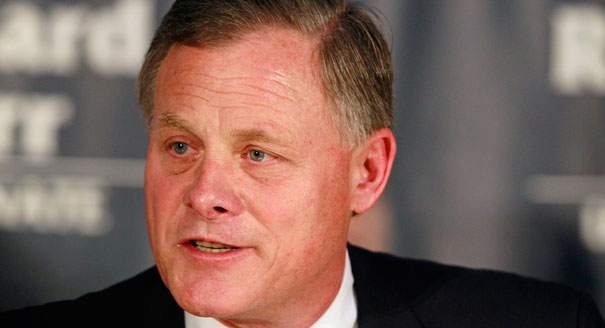 Reports are out that our senior US senator has joined fellow Republicans McCain of Arizona, Flake of Arizona, and Coburn of Oklahoma in sponsoring a bill to make significant changes to the way business is conducted at the US Department of Veterans Affairs.  I don't know if you've heard, but that cabinet agency has been in the news a little lately:
In response to the widening scandal over wait times for veterans seeking medical care within the VA system, North Carolina Sen. Richard Burr has proposed allowing vets to seek medical care elsewhere.

Burr joined senators John McCain, Tom Coburn, and Jeff Flake in introducing the "Veterans Choice Act."

"The legislation we are introducing today will address these problems head on by getting veterans the appointments they need from the doctor of their choice," said Burr in a news release from his office.

Patient delays and alleged cover-ups at VA hospitals and clinics nationwide led to the resignation last week of former Veterans Affairs Secretary Eric Shinseki. A federal investigation into the troubled Phoenix VA Health Care System found that about 1,700 veterans in need of care were "at risk of being lost or forgotten" after being kept off an official waiting list.

The investigation also found broad and deep-seated problems throughout the sprawling health care system, which provides medical care to about 6.5 million veterans annually.

"It's clear with the evidence we now have that veterans had a lack of access to needed care, even in the past few years when VA carried over money," said Senator Burr. "This is a cultural problem with deep roots in VA, and money will not solve cultural problems. In fact, it could prove to only reinforce that culture." […]
The legislation appears to favor the concept of vouchers that veterans can use to get the care they need at the facilities of their choice — a position we strongly favor.  But it appears to stop short of what we, here, believe needs to truly be done:
All veterans enrolled for care with the VA would receive a Choice Card to allow them to receive care from a non-VA provider.

If VA cannot schedule an appointment for a veteran within their wait time performance metrics, or the veteran resides more than 40 miles from any VA medical center , then the veteran can exercise their choice to receive care from the doctor or provider of their choice.

The proposal would also require the VA to publish current wait times at its medical centers and increase transparency by maintaining a public database of patient safety, quality of care, and outcome measures.
The bill is apparently letting these VA 'houses of horror' live to commit mayhem for years to come.  News Flash #1: The VA bureaucracy has been screwing over our vets since the 60s.  News Flash #2:  Tossing Shinseki overboard will not fix things.  Check out this piece detailing SOP at the VA.    And don't forget this doctor's experiences while working for the VA. 
The Burr-McCain-Flake-Coburn legislation SHOULD establish a transition period to move the actual medical care for veterans completely into the private sector.  (I am not expecting too much in the way of courage from this quartet of senators, given reactions like THIS to the concept of defunding ObamaCare.)
Gradually shut down and phase out this bureaucratic nightmare as more and more of our veterans are safely in the hands of competent, skilled medical professionals in the private sector.  The government should continue its financial commitment to caring for these folks who sacrificed for us on the battlefield.  But get these guys and gals OUT of these VA facilities post-haste.  It's bound to be more cost-effective.  It's bound to be more effective from a medical standpoint.  It's bound to be more compassionate.
Modern-era DC's governing class has shown an appalling lack of respect for our military over the decades.  Paying active duty military poverty-level wages while jacking civilian bureaucrat salaries up into the six figure range.  Training these folks to shoot, bomb, destroy and capture territory, and then sending them out to deliver baby formula and diapers.  Putting them in combat zones – with no clear mission — and forcing them to call in and ask permission before shooting back at an assailant.  And now this mess at the VA. 
A significant show of respect for these brave veterans would be to unlink them from these government-run VA hellholes and allow them to get what they need at the providers of their choice.