Richard Burr, a Ted Cruz ally? (*Um, Riiiiiiiiiight.*)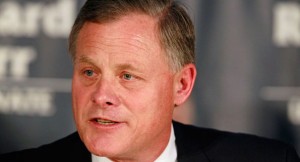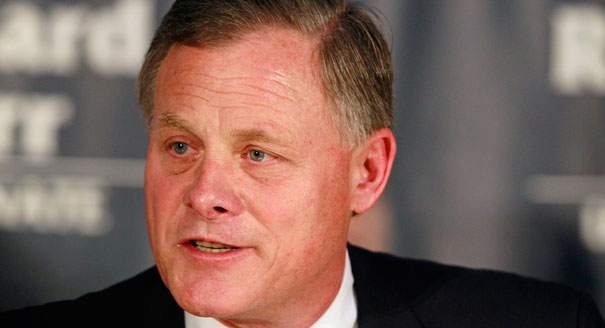 That's what the DC establishment's steno pool over at The Politico would have us believe:
[…] Seven of the 20 Republicans who voted against Cruz are up for reelection in two years, including Sens. Dan Coats of Indiana, Mark Kirk of Illinois, Ron Johnson of Wisconsin and Lisa Murkowksi of Alaska. And 16 Republicans who are running again, such as Richard Burr of North Carolina and Rob Portman of Ohio, joined the Texas freshman, a sign that many are well aware of ammunition that could be used against them in a GOP primary.

In an interview Monday, Cruz was unapologetic, pointing out that "just about every senator up for reelection in 2016" voted with him, saying he would battle his party's leadership in February if it does not take a firmer line when Homeland Security Department funding lapses.[…]

North Carolina Sen. Richard Burr was highly critical of Cruz's strategy in the government shutdown fight last year, calling it the "dumbest idea" to try to defund Obamacare in a funding bill knowing that Obama would simply veto it. But this time, Burr was on board with Cruz's attempts to derail the immigration funding in the must-pass spending measure, who ultimately voted for final passage of the spending deal.

"It was real simple: It was saying the president didn't have the constitutional authority to do what he did," said Burr, who is up for reelection in 2016 and could face a primary challenge. "I agree with [Cruz]."[…]
Do not fall for this.  This is a man who hears the footsteps and smells the smoke from the lynch mob's torches.  The "dumbest idea" quote more accurately reflects the mind-set of our senior senator. 
It might be nice to ask Burr: "If you thought what BarryO did was unconstitutional, WHY THEN did you vote for cloture and for final passage on the CRomnibus?"  If Tricky Dick Burr is into voting to pass stuff that he knows to be unconstitutional, MAYBE it is time for him to come home.