BOHICA: $tuff is getting even MORE expen$ive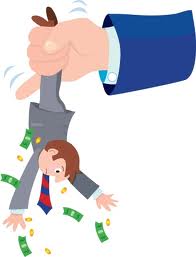 Today, we're celebrating the birth of our nation — which began with resistance to bureaucratic tyranny and protests against excessive taxation.   
Here we are in 2014. As we're firing up those grills for the celebratory picnics, here is some data showing that the cost of July 4th picnic staples — burgers, hot dogs, buns, potato salad, baked beans, chips, etc. —  is at an all time high.
If you're traveling for the holiday weekend, keep in mind that you are paying the highest gasoline prices since 2008. 
We're also seeing an increase in the sales tax on electricity AND the introduction of a new tax on natural gas. You know — the stuff that powers whatever you will be cooking your party food on.
In October 2013, Kiplinger rated South Carolina as "most tax-friendly" while The Tar Heel State received a rather lukewarm "mixed" rating.
What makes stuff get more expensive? Sometimes it is increased consumer demand.  A lot of times it's heavy-handed regulations handed down from Raleigh and DC.   When government demands businesses do X, there is a cost associated with doing X. The businesses aren't just going to eat that cost. They're going to pass it on to me and you. 
The honorables on Jones Street have been working away on a "regulatory reform" bill.  Here's how THAT has been going: 
In a sign that time and patience are running out in the final hectic weeks of the short session, House leaders drew fire from fellow Republicans over a pair of regulatory bills that surfaced Wednesday.

Several House members objected to the grab-bag nature of issues thrown into what is titled the "2014 Regulatory Reform Act," calling it a mix of individual bills that couldn't clear committees. Others complained about new provisions rushed into an environmental bill at the last minute. […]

"Here we are with a bill that's called regulatory reform and it adds regulations," Rep. Edgar Starnes, a Republican from Hickory, complained about Senate Bill 493. […]

But it was the process that upset seven-term lawmaker Rep. John Blust, a Republican from Greensboro, who said the issues weren't receiving the thorough review they should. He said he understood that bill sponsor Rep. Tom Murry, a Republican from Morrisville, was just doing what he was told to do by leadership, and wasn't blaming him – but:

"I didn't know I could go to you with any subject under the sun that I wanted passed into the law in this state and have it inserted into a bill called regulatory reform," Blust said. "This is not good legislating to put a hodgepodge of totally unrelated provisions into one bill, call it something it's not, and run it through with a straight face."[…]
Let's see.  "Leadership" was making the House load up on all of these new regulations.  And who runs the House?
The GOP owns Raleigh.  It owns the US House and has enough votes to filibuster the US Senate.  And here we are still marching blindly along into a regulatory avalanche.