Another NC Young Republican carrying leftist water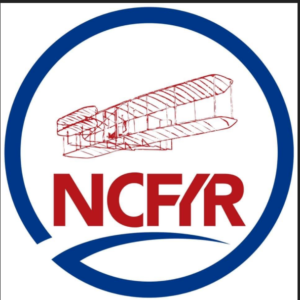 We've heard about YRs who have (1) refused to support Trump in 2020, (2) voted for Biden in 2020, (3) cheerleaded for carbon taxes and United Nations climate mandates, (4) bashed the General Assembly's Parents Rights bill, and  (5) campaigned FOR Charlotte's ordinance compelling gay rights support.
You would expect this from Young Democrats, but NOT from The NC Federation of Young Republicans (NCFYR).
Some might look at this and say: "Young Republicans, SO WHAT?"
The NCFYR has become a training ground, or minor league, for aspiring GOP officials.  So many of our incumbent congressional representatives and state legislators cut their political teeth in the YRs. (A lot of these YR types will likely be seen again on future election ballots.)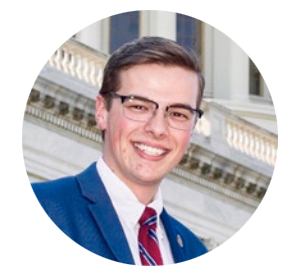 Now, let's look at David Capen.  He's in his 20s, married, and he and his wife are both on the General Assembly's payroll.  David is a paid staffer for House Majority Leader John Bell, a professional campaign consultant, and has served as chairman of the Harnett County Young Republicans.
Here's Capen just days after the big January 6 happenings at the US Capitol:

Wow.  Neither Nancy Pelosi nor Liz Cheney could not have said it better themselves. 
Here's Capen trying to get out of paying a penalty for failing to file the Harnett YRs expense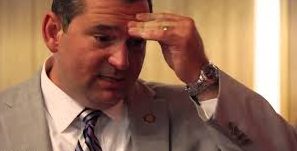 report with the state board of elections. He blamed COVID, and then said — if he didn't buy pizza, sodas, or reserve bowling alleys — nobody would come to the meetings.
At one point, Capen and former legislator (and Rules Committee chairman) David Lewis were registered to vote at the same address in Harnett County.
We also found that — while serving on Bell's legislative staff — Capen was being paid as a consultant to Ben Moss's 2020 primary campaign against then-incumbent Rep. Jamie Boles (R).
Capen is currently working as the consultant for state Rep. Ben Moss's 2024 primary campaign for state labor commissioner.  
One of the more shocking tidbits about Capen's professional accomplishments is his directorial role in the NC portion of the national Trusted Elections Tour — aimed at countering conservative complaints about election integrity.   Former Charlotte mayor Jennifer Roberts and every Democrat's favorite "Republican " Bob Orr headlined the tour in North Carolina.  Capen got a lot of public praise for his work in making the North Carolina version of the tour happen.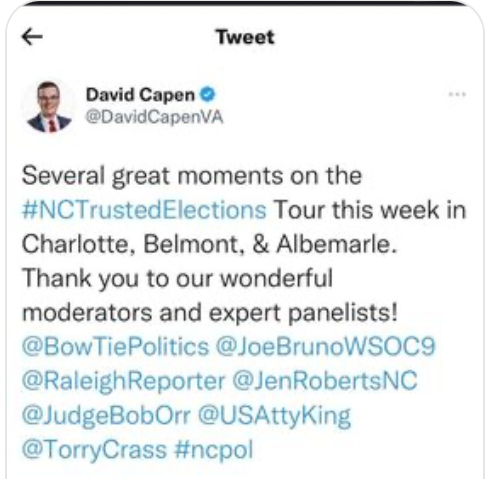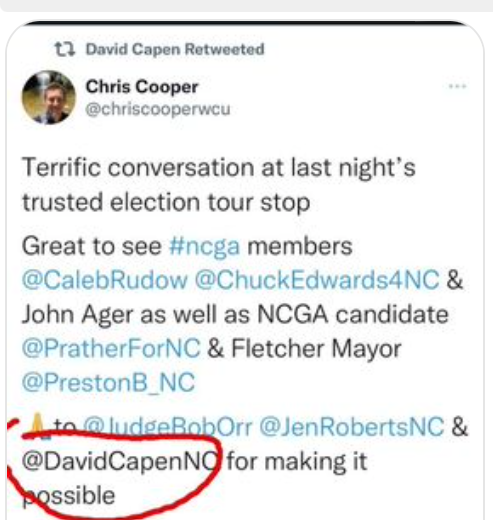 Interestingly enough, the Trusted Elections tour was being coordinated nationally by The Carter Center — as in Jimmy Carter.  Capen is apparently a big fan of former President Jimmy Carter — despite his employment with the Republican majority leader and as an advisor to Republican candidates.