The Pinehurst Hot Mess: McInnis bill smacks Village govt tyrants
It appears a grownup has finally stepped in to put the brakes on Pinehurst's Strickland-Sanborn charlie-foxtrot.
State senator Tom McInnis (R-Moore) has filed a bill entitled AN ACT TO LIMIT THE IMPOSITION OF MORATORIA ON COMMERCIAL DEVELOPMENT WITHIN THE CORPORATE LIMITS AND EXTRATERRITORIAL JURISDICTION OF THE VILLAGE OF PINEHURST.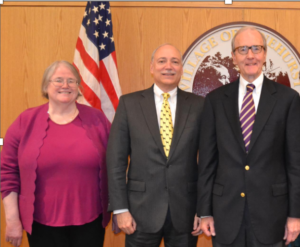 With backing from a coterie of nasty-tempered elitists based primarily in downtown Pinehurst,  The Terrible Trio — John Strickland, Pat Pizzella and Jane Hogeman — and village manager Jeff Sanborn have been doing their damnedest to wreck Pinehurst's economy and set the village's quality-of-life back a good fifty years or so.
Ignoring the threat of lawsuits, Strickland and his team attempted to crush the vacation rental industry in town.  (Efforts to create a special exemption for a certain neighborhood in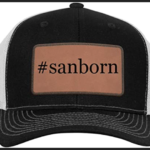 town have raised the specter of legal action against the village.).
They've gotten us into an expensive lawsuit over various violations of state Open Meetings laws.  And last but not least, Team Strickland has slapped a never-ending development moratorium on pretty much the last land available to develop in-town.   That has caused many local residents AND their state senator to sit up and take notice.
Here are some of the more interesting parts of the McInnis bill: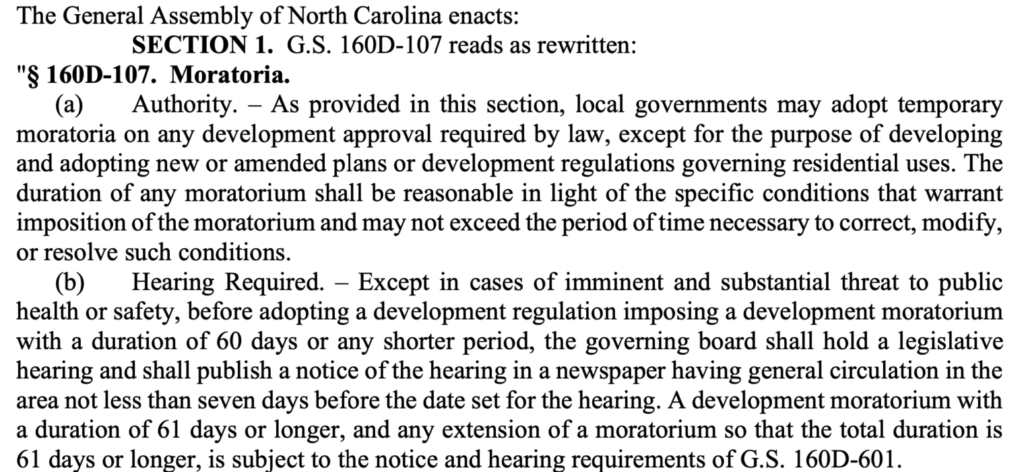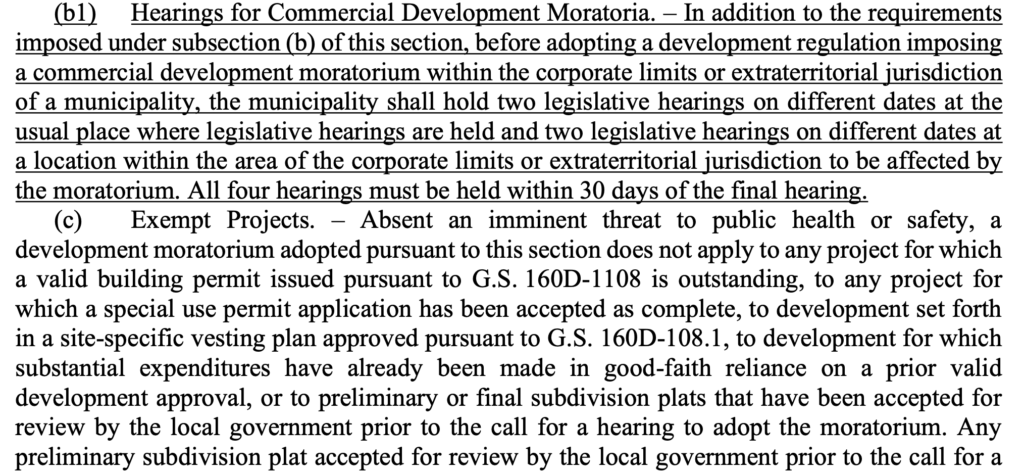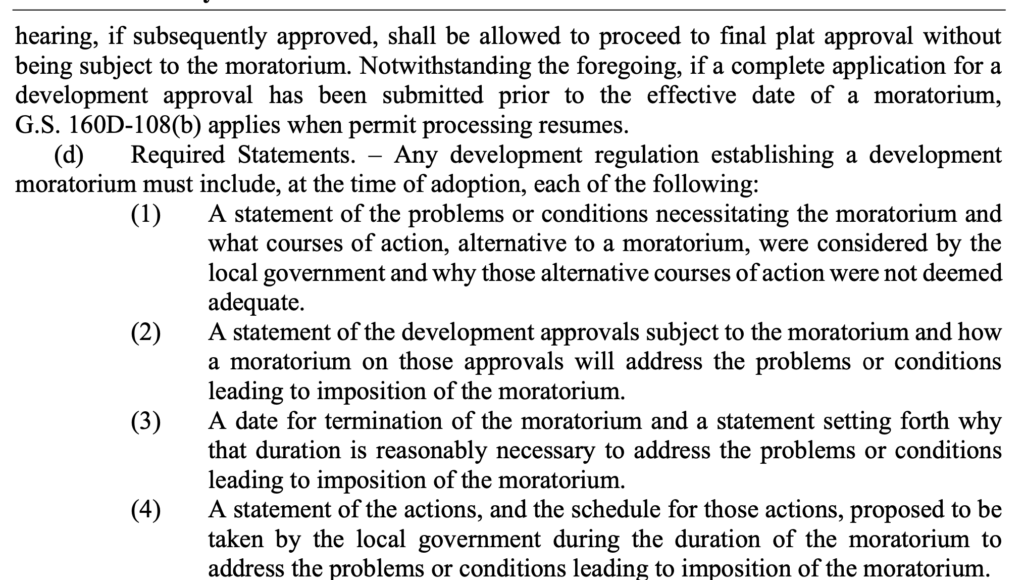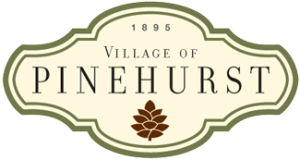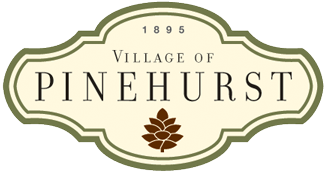 So, village hall can't block a project which has already jumped through the required hurdles and obtained a permit.  Elected officials will also have to publicly offer details on why they believe the moratorium needs to be in place and / or extended.
WOW.  When you have that combination of arrogance and incompetence running things locally, grownups from state government sometimes have to step in and correct things. *Welcome to the world of private property rights, mayor John & Co.*
MORE:

In other words, village hall can't keep jerking property owners around in perpetuity. Some reason and sanity has to enter into the discussion. 
MORE: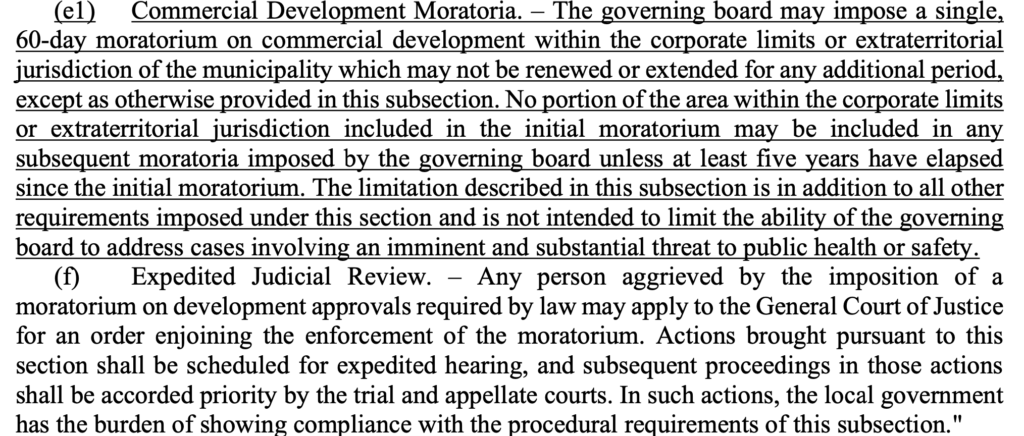 Future moratoriums are limited to 60 days in length, unless certain specific circumstances are met.  Property owners who feel aggrieved by any imposed moratorium will have the right of expedited judicial review. 
MORE:

Existing moratoriums in Pinehurst are VOID as soon as this bill is passed and enacted.  This bill is applying ONLY to Pinehurst.  Apparently, other local governments have respect for private property rights and understand how to behave themselves.
Folks, we have local elections coming up in November.  Three seats in Pinehurst will be on the ballot:  John Strickland, Lydia Boesch, and Jane Hogeman.  Lydia Boesch is the only one of the three who deserves reelection.  The other two — Strickland and Hogeman — need to be sent packing along with their village manager.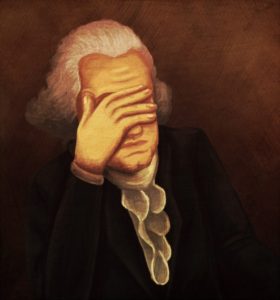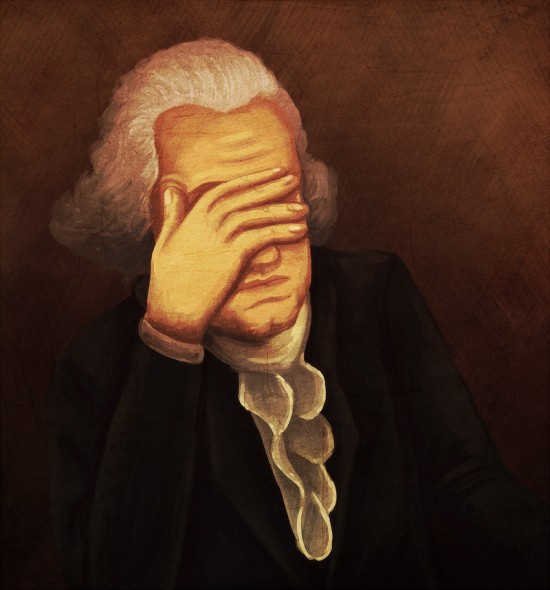 If you're happy being "led" by incompetents who make things up as they go, taking orders from their nasty elitist downtown cocktail pals, re-elect EVERYBODY. If you're happy with a "governing" body that racks up the big legal bills and cements Pinehurst's reputation as a laughingstock, re-elect EVERYBODY. 
I hope you're as embarrassed as I am that our senator has had to step in and lower the boom.
We can do better than this, and we should.