Another double-dipper at NCGOP?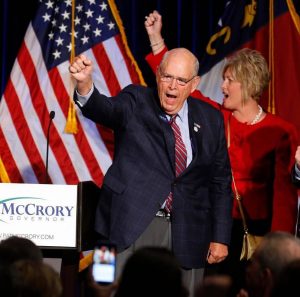 Catherine Whiteford has worked for the NCGOP and proclaimed it needs to be "more open to progressives."  She got her brains beat out electorally, running for NC House in 2018, by progressive Grier Martin. But the most interesting thing about her?  She was being paid CA$H by NCGOP while running for NC House. 
Most organizations — and I am told the NCGOP is included here — frown upon paying people to do one job while they are seeking another job.
Here in 2019, Michele Nix is still serving as NCGOP vice chairman.  That job doesn't pay, but she does get generously reimbursed for expenses and has all kinds of access to party resources.  She gets a lot of media face-time and speaking engagements thanks to her VC position.
Nix has also formally announced she is seeking the 3rd congressional district's GOP nomination for the US House.  She has not announced any intention to resign her VC post so she can campaign conflict-free.  She's still obtaining speaking engagements based on her VC role, and is still eligible for "expense" reimbursements from the state party  and access to state party resources (like, I'm sure, fundraising lists).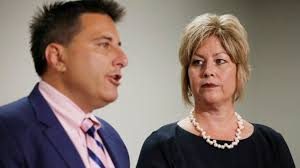 Another giggle-inducer making the rounds:  Nix is telling anyone who will listen that she is "anti-establishment" and "anti-Dallas Woodhouse" and "anti-Robin Hayes."
(OK.  Somebody is lying here.  Dallas just commented on our site not long ago that he has a "very close relationship with Mrs. Nix.")