'Ratso' Roy Cooper stealing ANOTHER ONE?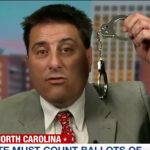 NCGOP HQ sat quietly by while Team Hillary, the DNC, and the North Carolina Democrat establishment destroyed a GOP candidate and negated an election result.  It appears they're doing it again as our scummy governor blatantly tries to finish off a victimized GOP judicial  candidate in  Robeson County.
On election eve in November,  Republican Jack Moody held a 138 vote lead in a district court race in very-Democrat Robeson County.  Over the next week or so, as canvassing proceeded, the race suddenly became a 67-vote lead for Democrat Vanessa Burton (and loss for Moody).
Moody's campaign filed complaints about his race.  (NO ONE actually filed a complaint in the Ninth Congressional District kerfuffle.)
That judicial race failed to get certified like the congressional race did.  But, of course, the congressional race got all the attention and sucked up all the oxygen.
This week, as the congressional hearing  ended and Mark Harris rode off into the sunset, the state board of elections said they were putting off a decision on the Robeson race to clear up "a legal matter."  Here's MORE:
[…] On Thursday the state board deferred a decision on the District Court 16-B Seat 2 race between Democrat Vanessa Burton and Republican Jack Moody Jr. until a legal question could be resolved, according to information from the board. No explanation for the legal question was given, but The Robesonian has been told it had to do with a congratulatory letter from Gov. Roy Cooper to Burton.  Cooper does not have the power to declare a winner. […] 
I'll bet dollars to doughnuts we're about to be told HE DOES.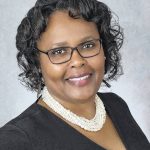 Sooo — a 905 vote dispute earns all that hullaballoo and attention.  The Harris family gets ripped to shreds in the press.  And we get a full show trial with witnesses and evidence over 905 votes.  Yet, here we have a 67-vote dispute on a judicial race.  We're getting not much in the way of a probe or a hearing.  And it looks like Governor Ratso is trying to cover it all up and ram it through with a letter ????  (Will of the people be damned, eh?)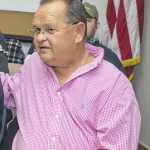 Lobbyist cash, activist judges,  and dumbed-down voter registration make our votes seem to matter less and less.  Authoritarian moves like this — a governor deciding elections with the stroke of a pen — are really sliding us into scary territory.