Ally, donor to #nc-09's Dan McCready: Al Qaeda threat is overblown
Sudanese immigrant Ilhan Omar has made quite  a name for herself since arriving in Washington.  She was one of the first two Muslim women elected to Congress.  Her BIG MOUTH inspired a bipartisan anti-hate resolution to pass the House overwhelmingly.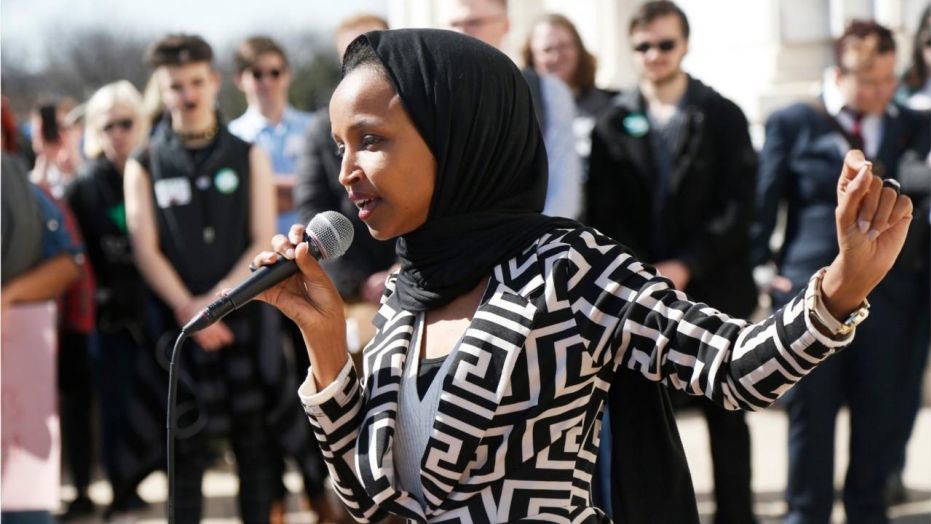 Omar has established herself as a reliable source of anti-Israel, pro Arab terrorism — and some might say anti-Semitic — rhetoric in the national political arena.  She and at least one other significant source of Arab terrorism apologism — a  group called J Street — have donated to Dan McCready, the Democrat nominee in the Ninth Congressional District.
There's been NO drive-by media heat whatsoever on McCready about this.  (Imagine if David Duke or some local KKK leader donated to one of the Republicans in the race.)   Therefore, he isn't making any kind of move to return the money or apologize for accepting it in the first place.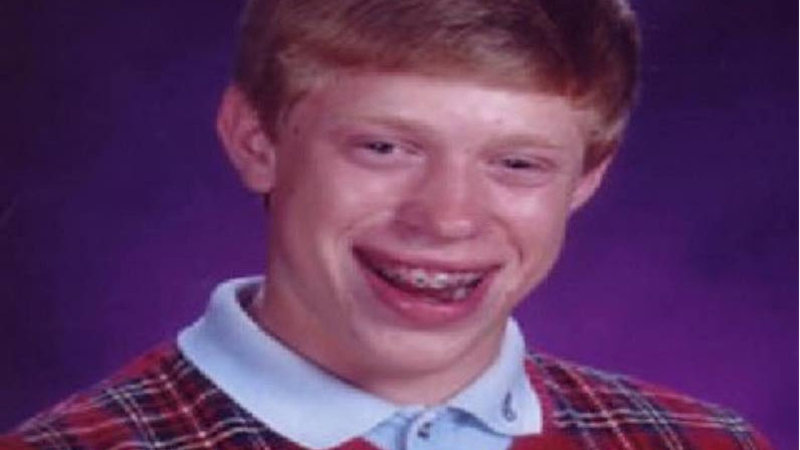 Well, Omar is back in the news.  Let's see if THIS is enough to inspire McCready to start thinking about giving her money back to her:
Minnesota Democratic Rep. Ilhan Omar, in a newly resurfaced clip of an old interview, joked about people saying "Al Qaeda" and "Hezbollah" in a severe tone — while noting nobody says words like "America" that way.

"When I was in college, I took a terrorism class. … The thing that was interesting in the class was every time the professor said 'Al Qaeda' his shoulders went up," Omar said during an interview from 2013 when she was an activist within the Somali community, chuckling as she imitated the professor saying "Al Qaeda" and "Hezbollah."

Omar went on to contrast the way people say the names of terror groups with how they pronounce the names of western powers:

"But you know, it is that you don't say 'America' with an intensity, you don't say 'England' with the intensity. You don't say 'the army' with the intensity," she continued. "… But you say these names [Al Qaeda] because you want that word to carry weight. You want it to be something."

Omar made the remarks during an interview on the show "Belahdan" on Twin Cities PBS that was first unearthed by Fox News in February. Omar's office did not respond to Fox News' request for comment on the clip.

The segment in question resurfaced this week — posted online by The Reagan Battalion, and quickly generating outrage from conservative commentators — amid the controversy over a speech last month in which she described the Sept. 11, 2001 terror attacks as "some people did something."

"CAIR was founded after 9/11 because they recognized that some people did something, and that all of us were starting to lose access to our civil liberties," Omar said at a Council on American-Islamic Relations (CAIR) fundraiser.

Texas GOP Rep. Dan Crenshaw forcefully came out against Omar's language, calling her out in a viral tweet: "First Member of Congress to ever describe terrorists who killed thousands of Americans on 9/11 as 'some people who did something.' Unbelievable."

The New York Post, meanwhile, published a dramatic front page Thursday with a photo of New York City's Twin Towers on fire the day of the attacks, reading: "Here's your something: 2,977 people dead by terrorism." […] 
Oh, and here's another, um, knee-slapper from the 'Hijab Honey':
Minnesota Democratic Rep. Ilhan Omar once described acts of terrorism as a reaction to "our involvement in other people's affairs," in the wake of the brutal al-Shabab attack on a Kenyan shopping mall in 2013.

Omar made the comments during an obscure local television appearance just weeks after four armed al-Shabab jihadists stormed the Westgate mall in Nairobi in 2013, killing nearly 70 people and wounding 200.

"When are we gonna decide or realize that terrorism is a reaction? It's an ideology, it's a means of things, it's not an entity, it's not a place, people. It's a reaction to a situation," host Ahmed Tharwat asked then-activist Omar, on the show "Belahdan" on Twin Cities PBS during a discussion about the experience of the Somali community in the U.S. following the attack in Kenya.

"Yes," she agreed. "What you're insinuating is what nobody wants to face. Nobody wants to face how the actions of the other people that are involved in the world have contributed to the rise of the radicalization and the rise of terrorist acts." […] 
Yessirree, Folks.  According to this witch, terrorism is OUR FAULT.  And Dan McCready has NO PROBLEM taking her money or, apparently, caucusing with her in DC.