A NCGA-Gov office "family feud"?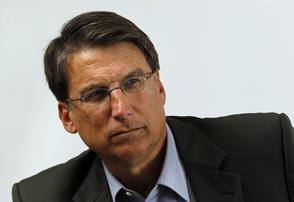 The drive-by media and the Moral Monday bunch are working overtime to try and tell us how Gov. McCrory and his fellow Republicans in the General Assembly are working hand-in-glove to deregulate North Carolina, feed grandma dog food, kick her to the curb, etc. etc. etc.  What I am hearing from my moles on Jones Street is there is not a whole lot of love being shared between the honorables on Jones Street and the former Charlotte mayor temporarily shacked up on Blount Street. 
Said Republican NCGA source A:
"We'd love to team up with him to fix the state's problems.  But Pat is busy appointing Democrats and cozying up with a lot of the same people who helped Jim Hunt, Mike Easley and Bev Perdue wreck things."
We saw the NCGA make a huge, public display of overriding TWO McCrory vetoes last year.  Now, we've got the NCGA and the governor's office feuding over appointments to an obscure board. The NCGA wants to make the appointments, and the governor also wants to make them.  The feud went public recently during a hearing where administration official and former legislator Dale Folwell  and current Rep. Julia Howard clashed verbally before the media.  The General Assembly voted to strip the governor of the appointment powers, and the governor vetoed that legislation.  
Another Jones Street source — who has a vote on his chamber's floor and runs for office every two years — elaborated on the spat: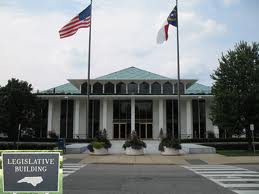 "Oh, we're going to override him.  Big time. Dale is a great guy.  A lot of us think the world of him.  But, in this fight — folks in the legislative building are looking more at his boss than him.  If it was Dale asking, there would be little to no problem.  When it is Pat McCrory's agent asking, there IS a problem. This guy is still trying to run things like he's mayor of Charlotte — buddying up with Democrats, pushing ideas that the Democrats would have pushed if they had the governor's mansion or the General Assembly.  News flash: this is not Charlotte."
Added NCGA Republican Source A:
"Thom Tillis is really the only friend Pat McCrory has over here.  Once Thom is gone, things are going to get a lot tougher for the governor over here if he doesn't change things up.  There are quite a few folks over here who will run over him and stomp on his guts.  They'll run over him, back up, and run over him again."