#NCGA: GOP caucus sources say list of serious contenders for next House speaker down to THREE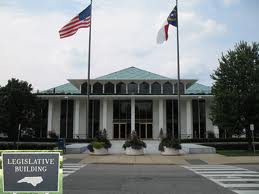 I had the chance this week to check in with three of my better moles within the House GOP caucus on Jones Street.  (Thanks to the culture of intimidation that dominates the legislative building, I am honoring their requests for anonymity.) 
All three told me that the three names to keep an eye on in the race to succeed Thom Tillis in the speaker's chair is really between three people:  Tim Moore (R-Kings Mountain), Mike Hager (R-Burke, Rutherford counties), and Leo Daughtry (R-Smithfield).
Conspicuously missing: majority leader Edgar Starnes and speaker pro tem Paul "Skip" Stam. 
Said House Republican Source A:
"Edgar is a good guy and a hard worker.  I think the world of him.  But look — he has a hard time keeping Julia Howard in line.  If he can't handle her, how is he going to fare against the governor's team and  the pit bulls in the Senate when the rubber hits the road?"
Said House Republican B:
"Skip's problem is that people have figured him out.  He is not a conservative.  He's fine with government and the bureaucracy.  He's got a lot of appeal with the church crowd — so he might be able to keep his current post.  But he can't pull together the votes in this caucus to be elected speaker."
Frankly, I was surprised to see Daughtry's name in the list.  Daughtry has been hanging around for a while.  He got elected minority leader and tried to unsuccessfully to be elected speaker in 2002 — which led to the defection of Richard Morgan and five friends and the establishment of the infamous "power-sharing deal.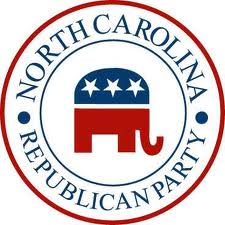 Said House Republican C:
"Leo has been flying below radar, but he's been doing some real good work to help himself.  He's been around a while and knows the lay of the land a whole lot better than the other two."
Tim Moore made news in early 2012 by accepting federal and state economic development money to renovate his Cleveland County law office.  At the time, there was a lot of talk about how tight things were financially for the state and how budget cuts were needed. 
In 2013, Hager made news for his bill to end renewable energy mandates.  It died in committee.
If Hager is elected speaker, we would have a situation where TWO former Duke Power employees (Gov. Pat being the other) holding two of the top three posts in state government.