A DEM rumble for Secretary of DPI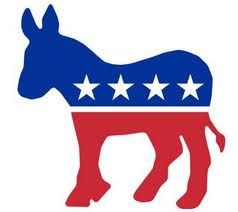 NC Department of Public Instruction secretary June Atkinson (D) has ended months of speculation by publicly declaring her intention to seek reelection to her post in 2012. That sets her up for a heated primary fight with state Rep. Rick Glazier (D) of Fayetteville, and — possibly — state Rep. Tricia Cotham of Charlotte.
Glazier is an old hand at challenging entrenched incumbents.  He got to the legislature by knocking off longtime incumbent Alex Warner in the Democrat primary.  Glazier will likely go after Atkinson for basically being invisible during a legislative session that produced a tightened schools budget and stripped the NCAE of its power to take dues money directly from teacher paychecks.
This move has some ups and some downs for the NCGOP.  Glazier will have to give up his seat in the House, thereby making it prime for a GOP pickup.  (Glazier had a too-close-for-comfort general election in 2010 against Alex Warner's wife, Jackie.)
Glazier's deep pockets and aggressive campaign style will likely leave the eventual Democrat nominee bruised and bloodied for the start of the 2o12 general election campaign for the DPI post.
Glazier is a product of the same Cumberland County machine that produced Tony Rand.  He got  chance to study, and learn from, the Master Pol at close range.  Glazier's smooth political style has some political observers calling him the second coming of Jim Hunt.  If state Republicans don't stop Glazier in his 2012 gambit,  he will  likely spend YEARS giving them headaches at the state and — possibly — federal level.