What in the world, Walter Jones?
I'm afraid that our 3rd district congressman is tiptoeing into 'useful idiot' territory: 
U.S. Rep. Walter Jones, from eastern North Carolina's 3rd Congressional District, became the first Republican member of the House of Representatives this week to support a proposed independent citizen commission to look into alleged Russian government interference in the 2016 election and any ties to President Donald Trump's campaign.

Democrats leading the call for the special commission announced Friday that Jones is a co-sponsor to the bill titled "Protecting Our Democracy Act." If approved, the legislation would create a bipartisan-appointed commission similar to the one Congress authorized after the September 2001 terror attacks.
And WHAT GOOD did THAT commission produce? (It gave a lot of politicians a chance to preen in front of the cameras, score political points, and take a sledgehammer to our national security efforts.)
The "hacks" they are screaming about are more like "leaks" — which happen all the time in DC. Nothing within our national security apparatus got compromised.   Democrat operative John Podesta got his personal email compromised likely thanks to his clicking on some malware.   That led to a bunch of communications between HIM and DNC operatives going public via Wikileaks.  Wikileaks has suggested that the information was leaked by a disgruntled operative for the DNC.  
Oh, for what it's worth, the information that got leaked was a bunch of interesting stuff that proved the Democrats and the driveby media were in cahoots –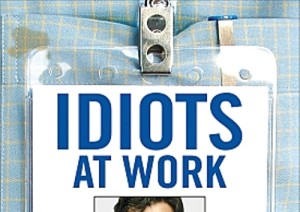 – covering up and lying their asses off about a lot of stuff we knew to be true. 
Trump has repeatedly said his campaign had no contact with Russian intelligence officials and on Thursday the president called media attention on the issue "a ruse." It was Trump's first major media availability since demanding the resignation of his former national security adviser, Michael Flynn, who had come under fire for reportedly discussing with a Russian ambassador the U.S. lifting sanctions on the country. Flynn was accused of lying to Vice President Mike Pence about the phone conversations.

Congressional Democrats' efforts to start more probes into Trump's team and associates related to Russia come as the U.S. Senate Intelligence Committee is already weeks into investigating how and why alleged Russian hackers operated during the 2016 election. A similar House Intelligence Committee review is underway.

Earlier this month, the Senate Judiciary Committee announced a third congressional investigation into whether Russia had influenced the election.

The proposed independent citizen commission would be the fourth legislative investigation of its kind, in addition to federal intelligence agency work.

U.S. Rep. Elijah Cummings, D-Md., said Thursday during an MSNBC interview that the commission would explore and investigate any relationship between Trump's campaign and Russia. He said the commission would include appointed citizens; "no congressmen, no senators."

Jones' office confirmed to McClatchy that he's put his signature on the bill. All House Democrats are already co-sponsors.
Oh, goody. Walter Jones AND the whole Democrat caucus.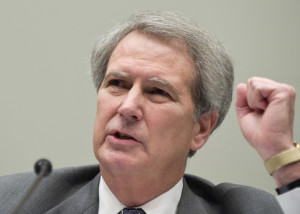 U.S. Rep. Eric Swalwell, D-Calif., who sits on the House Intelligence Committee, praised Jones' support. Swalwell is a ranking member of the House CIA Subcommittee.

"Walter Jones deserves credit for being the first House Republican – but hopefully not the last – to acknowledge that our nation deserves an independent, bipartisan investigation into Russia's hacking of our democracy in last year's election," Swalwell said in a news release Friday.
There's nothing like having your Republican congressman praised by the Democrats for his 'courage.'
Democrats, and now Jones, are pushing for a 12-member commission that would have subpoena power and interview witnesses. The commission would likely hold public hearings and include a range of documents and intelligence related to alleged Russian meddling in the election, as well as any other similar acts by foreign governments or spies.
Walter can't be this stupid.  Just like with these "independent" redistricting commissions, it's impossible to staff up something with unbiased personnel.  Producing evidence that the media is in bed with the Democrats on lying to us and covering stuff up is NOT a threat to our national security.  It's a good deed. 
Nobody died here.  (Th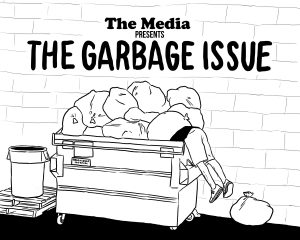 ough, Hillary's political fortunes may have, hopefully.)   *Some folks did in Benghazi, though.*
Barack Obama's Iran deal authorized ransoms for hostages, armed a hostile regime, and will likely lead to deaths of innocents.
Hillary won the popular vote in November.  So, the Russians apparently did a horrible job of fixing the election for The Donald.  And NOBODY can offer up a credible explanation for how in the hell the Russians could have "fixed" or "hacked" the electoral college.
Even The New York Times admits there is no evidence to support all of this babbling about Russia and the election.  Yet, they and their media comrades still have fun talking about it. 
This is merely a bunch of sore losers still screaming about the dragon lady being denied her rightful perch at 1600 Penn.  And they're ready to burn the bridge, and the rest of the country, to make themselves feel better.
Walter Jones went off the deep end with some of his anti-military rants early on in the war on terror.  Somebody got to him and talked some sense into him about that.  He took his foot off the gas and calmed down.  Whoever performed that service needs to get back in Walter's ear, before he does some real damage.