Fletcher Hartsell: GUILTY !!!
Cabarrus County's notorious bearded RINO has entered some guilty pleas in federal court: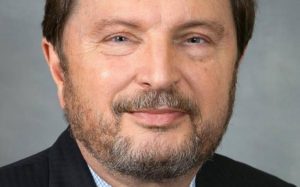 Former North Carolina Senator Fletcher Hartsell, who represented Cabarrus County in the legislature for decades, pleaded guilty to two counts of filing false tax returns and one count of mail fraud.

The plea agreement was filed on Friday afternoon, five months after the first of two federal indictments were handed down against Hartsell.

He faced a total of 28 federal charges; the result of two different indictments from a grand jury.

The federal investigation into Hartsell began at the recommendation of the North Carolina State Board of Elections, which investigated the longtime senator for his use of campaign funds to pay personal expenses.
"Use of campaign funds to pay personal expenses"?  I bet the very mention of indictments in connection with THAT causes a lot of bodily orifices on Jones Street to PUCKER.
[…] Wake County District Attorney Lorrin Freeman said the state case had been on hold while the federal case remained unresolved.

On Friday, Freeman said she planned to move ahead with the state charges and hoped to resolve the case without going to trial.

"Transparency, honesty, and integrity on the part of elected officials allow citizens to make informed decisions about their campaign contributions and at the ballot box. This case should serve as a reminder that those occupying positions of public trust will be held accountable under the same criminal laws as their constituents," Sandra Hairston, the acting U.S. Attorney for North Carolina's federal middle district, said in a statement announcing the plea in federal court on Friday.

John Strong, special agent in charge of the FBI in North Carolina, added in the statement released by federal prosecutors: "Senator Fletcher Hartsell degraded our country's democratic process by spending campaign money as if it were from his own personal piggy bank. Hartsell paid for basic expenses including haircuts and lawn care with money that belonged to the American people. The FBI will work tirelessly to ensure any elected official who abuses their power is held accountable for their wrongdoing." […]
(*Gulp*)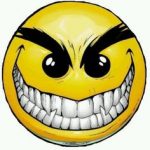 $19,000 worth of clothes.  (*Gulp*)  Paying relatives and yourself with campaign funds.  (*Gulp*)  Buying a condo / truck / boat with campaign funds. (*Gulp. Gulp. Holy Jesus. Gulp.*)
Hmmm. I wonder if ol' Fletch agreed to turn state's evidence and TELL on some other folks?  (*Oh, Gulp.*)
(Next ?????? )