Voting watchdog detects potential monkey-business in on-going pursuit of McCrae Dowless
In the wake of the 2018 race for the 9th congressional district, we were bombarded with drive-by reports and caterwauling from Democrats and GOPe types alike about how one McCrae Dowless nearly single-handedly stole the election for Republican Mark Harris.   Harris and Dowless were beaten to a pulp in the press.  Harris has gone away quietly,  but Dowless is still being kicked around by Wake County DA Lorrin Freeman (D) and the drive-by media.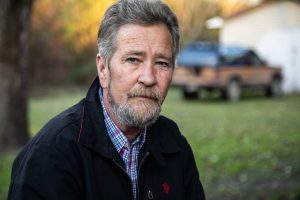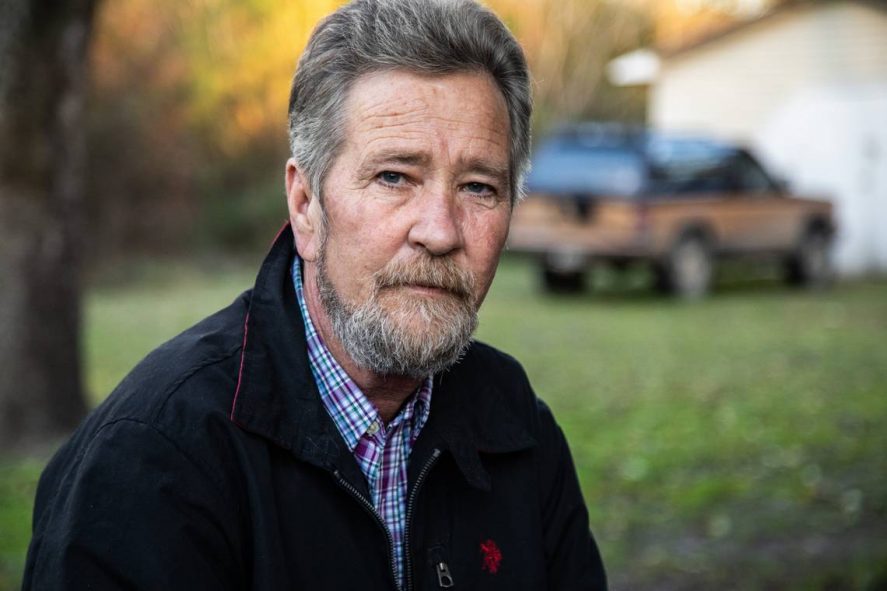 We were told that Dowless was caught dead-to-rights.  Yet, here we are in 2020 — two years later —  and Dowless has been neither tried nor convicted of ANYTHING related to the 2018 election.  The Wake prosecutor put her case against Dowless in legal limbo — on the back-burner, if you will.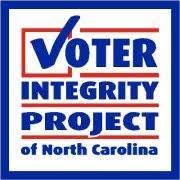 The Raleigh-based Voter Integrity Project (VIP) has been following the case against Dowless quite closely since it all began.    VIP's Jay Delancy has written and spoken of his belief that (1) Dowless did nothing different from what Democrats in his part of the state have been doing for decades, and (2) the legal maneuvering against Dowless is more about punishing a former Democrat operative who moved over to the GOP than about protecting the integrity of elections.
The latest news on Dowless has him being indicted for social security / disability fraud.   The events surrounding that indictment appear to have piqued the curiosity of VIP's Delancy:
Some bizarre behavior coming out of US Attorney Robert J. "Bobby" Higdon Jr.'s office, in the matter of Leslie McCrae Dowless Jr., suggests that LTG Michael Flynn might not be the only person being targeted by so-called "Deep State" operatives, lurking within our government.

Maybe I'm just paranoid, but several strange things give us cause for concern.

Before we lay it all out, let me say this up-front: Bobby Higdon is–and always has been–a straight shooter. We first met him in 2013, but other trusted VIP advisors have known him for decades, and we all agree. He's among the rare public servants who really care about fighting political corruption.

We wish we could say the same about some of his career employees.

Consider these myriad questions over the strange prosecution of McCrae Dowless, the eye of the storm in NC's famed ballot-harvesting scandal that resulted in an elected Congressman testifying while undergoing chemotherapy and resigning his seat after accidentally perjuring himself.

Despite the highly publicized indictment of Dowless, why is the Wake County DA (and Special Prosecutor) now talking about pushing the trial out to January 2021?
Besides the dirty secret that the underlying "crime" of ballot harvesting has been completely legal in nursing homes and poorer communities throughout the state, what makes Freeman hesitant to prosecute the case?

Why is [UNC-Pembroke]  

spending taxpayer money in court

to prevent disclosure of (their former employee) Josh Malcolm's public email communications with

Bladen County Board of Elections member (and convicted criminal Jens Lutz)

 who publicly vowed to destroy Dowless?

Why did Tamika Moses, Higdon's Social Security Special Assistant US Attorney, publicly announced the indictment for crimes related to Social Security fraud without bothering to "serve" the indictment to Dowless?

Why did Moses both refer to the trial date as "tentative" in her press release and then never take a few minutes to issue a subpoena for Dowless to appear at the hearing?

And to that point, what if Dowless had

not

shown up for the hearing? Would Ms. Moses, one of Higdon's Obama-holdover attorneys, have issued an arrest warrant for Dowless?

We checked with three attorneys licensed to practice in federal court and one insider with 44 years' experience in federal investigations. They had never heard of an indictment being publicly announced before it was served.

Never…

On the merits of the indictment… according to his 2019 sworn trial testimony, Andy Yates of Red Dome Consulting, paid Dowless $125,000 to cover "expenses" like five trips, crisscrossing eight counties either to plant or retrieve yard signs and to pay employees who worked booths at community events and greeted voters in two elections. Yates also testified that the $125k covered rent and utility for some campaign office space.

Concerned over these matters, I've hand-delivered this letter to Bobby Higdon's office.

Could some deep-state moles under Higdon be abusing the process for political purposes?

Or am I just being paranoid?