Vinroot & Foxx: Co-Mayors ?????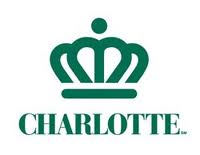 A letter circulating among political and business movers-and-shakers in the Charlotte area is raising more than a few eyebrows.   Richard Vinroot, former Charlotte mayor and 2000 GOP gubernatorial nominee, and current Charlotte mayor Anthony Foxx (Democrat successor to Pat McCrory) have co-signed a letter on official "Office of The Mayor" stationary lobbying on behalf of the Queen City's government.   Anyone who reads the letter could get an impression that Foxx and Vinroot are presiding over Charlotte city government as a team.
This is the second  public occasion in recent months where Vinroot, a Republican, has teamed up with  a local Democrat.  Prior to the May primary, Vinroot cut an ad with former mayor, and Democrat US Senate nominee, Harvey Gantt opposing the marriage amendment to the state constitution.
The Vinroot-Foxx letter is advocating for the formation of a "study committee" to look at the consolidation of Charlotte City government and Mecklenburg County government.   Words like "efficiency" are thrown around in making that case.
In reality, this move probably has more to do with Charlotte city government's budget crisis and the revelations put forth by city manager Curt Walton when he described Charlotte as a city "in decline."  
The producers are fleeing outside of Charlotte city limits.  The dependent class within the city limits is growing.  Charlotte can't pay for its big government agenda, so it wants the taxpayers in all four corners of Mecklenburg County to pitch in and pick up the tab.