NC House district 92 GOPer Jeter: I'm no Thom Tillis puppet!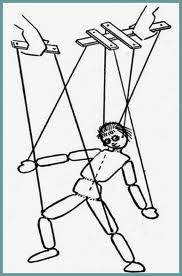 Charles Jeter, the winner of the July 17 GOP runoff for NC House district 92,  says he wants to clear the air about his relationship with House Speaker Thom Tillis:
"I was not part of the Tarte-Anarella campaign (NC Senate 41 GOP runoff).  I don't want to be lumped into that.  There were personal attacks in that race that I believe went way beyond the pale.

I got no strategy advice, endorsements, nor money from Thom Tillis.  I have no knowledge of Thom Tillis being involved in this campaign, prior to the conclusion of the primary.  I can't say that about the Tarte-Anarella race.  I know Thom was at a Tarte fundraiser.  I think you can make a case about him being involved in THAT race. "
Jeter is a Huntersville town commissioner running in an open House seat that includes areas that used to be represented by Tillis.   Jeter said his only discussions with Tillis about his candidacy, prior to filing, were emails feeling the speaker out about time commitments regarding House service.  (Jeter has three young children, and runs a trucking company.) :
"Make no mistake.  I followed the developments with the Mattie Lawson race.  I am no Arthur Williams.  It's not like I am a Johnny-come-lately to the Republican Party or the Tea party.  I am fiscally conservative and financially responsible."
However, a February 23, 2012 interview Jeter gave to The Huntersville Herald gives a different version of events about the early stages of Jeter's campaign:
HUNTERSVILLE – Commissioner Charles Jeter has filed to run for the N.C. House of Representatives District 92.

Jeter, who made his announcement over the weekend, said he had given a run a lot of thought after being courted by N.C. Speaker of the House Thom Tillis and other state leaders.

"I spoke it over with (my wife) and I realized that I would be perfectly suited to address the needs of the state," he said. "My background and experience fits with what the state needs."  […]
When we asked him about this quote, Jeter said he did not recall that statement or interview.  When the quote was reread to him, Jeter said he would have to declare it to be a "misquote."
Media reports indicate that Jeter's runoff opponent, Tom Davis, announced his candidacy in September 2011.   Jeter said there was some uncertainty, prior to his filing,  about whether Davis would file or Jim Pendergraph — who eventually ran for Congress — would make a run.  
Jeter said he was concerned about an existing perception that he might be a RINO — Republican In Name Only:
 "I authored a resolution, that passed the Huntersville council, asking the state to sue Obama over his health care plan.  That was about a week after Congress approved it in 2010.  I voted against the Red Line THREE TIMES.  I have a strong record of fiscal conservatism. Granted, my opponent, Mr. Davis, was more to the right of me on some issues."
The candidate also points to his 2007 call to have Huntersville schools leave the Charlotte Mecklenburg Schools system because it was "too big."  Jeter said he has also favored the idea of some localities breaking away from Mecklenburg County.
Jeter says he is not "a Tea Party person," but has attended Tea Party events in Mecklenburg County:
"We've got a $30 million bond issue for roads, schools and bridges coming up here.  A lot of The Tea Party folks say we don't need to be spending money like that.  That's not government's job, they say.  I say it's exactly the type of thing government needs to be doing."
Jeter describes himself as "a big fan of Thom Tillis," who lives about five miles away from him:
"Thom's got a tough job as speaker.  The Republican Party is a very diverse group.  A lot of times,  his job can be like herding cats.  Overall, I'd have to give Thom a grade of A-minus on his term as speaker."
Jeter said he was disappointed with a few things during the last session:  the scandal involving staffers in the speaker's office and lobbyists, the distribution of highway trust funds, and the failure to pass the eugenics compensation package.
Jeter will face Democrat Robin Bradford in the November general election.  District 92 has a slight tilt toward registered Democrats.