Under the Radar (and under the rug?): The senator and the mystery of the disappearing audit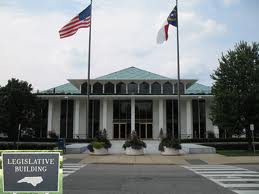 Back in January, we got a whole lot of ethics-related news regarding state Sen. Fletcher Hartsell (R-Cabarrus).  Apparently, he spent $100,000 in campaign funds — in an election year where he was unopposed — to pay off TEN CREDIT CARDS. Lots of political types publicly expressed their shock and dismay, and the state board of elections promised to get to the bottom of this:
It is a story heard many time before in North Carolina; questions about how a political leader is using campaign finances.

This time, it is Sen. Fletcher Hartsell, who serves Cabarrus County and Union County in the state senate. It is a seat he has held for over two decades. But the disclosure report he filed on Jan. 8 is raising some eyebrows.

At issue are some of the disbursements on the report. They show payments totaling almost $100,000 to his personal credit cards. In the comment section of the disbursement, he wrote the money was for "materials, office expense, unreimbursed meals, travel, fuel and research expense".

The State Board of Elections (SBE) said the information is not enough, and has launched an inquiry into his campaign finance disclosure. The SBE said the inquiry does not mean anything nefarious is happening with Sen. Hartsell's expenditures.

In a statement, SBE Executive Director Gary Bartlett said:

Inquiries into campaign finance reports are commonplace; it is part of the audit process. A representative of the Hartsell Committee has met with staff and is working on requested records.

However, political observers say a long standing legislator should know better.

"They are not difficult laws. Particularly given the amount of training that candidates go through. But also the training that all government officials go through," said political science professor David McLennan with William Peace University.

McLennan said the public has grown weary of hearing that politicians are not properly spending, raising, or keeping track of their money and this is something that causes an unnecessary black eye for a political figure.

"They just simply try to cut corners and I think is just another example of somebody who knows the laws, who has been part of the process for long enough to be very familiar with the laws and simply used campaign finance funds inappropriately to cut corners," said McLennan.

Hartsell's campaign now has the opportunity to provide information on the questioned disbursements. This process could take a couple of weeks.
A couple of weeks ???  This news report was published on January 14.  It's now almost a year later.  Was there a resolution to this?  Was it swept under the rug or made to "go away"? 
I did a pretty thorough Google search.  The last publicly-released reporting I could find on Hartsell's credit card conundrum and the board of elections audit was  on February 3 of this year.
The mainstream media needs to join the hunt for the truth on this.  If the audit was properly performed, and cleared the senator of any wrongdoing, let us know.  (You would think he'd want us to know he was properly cleared.)
Our state government leaders — who promised to clean up the place when they took power in 2010 — also need to step up here and give us, and senator Hartsell, some closure on this matter.