UNC Faculty: Don't YOU PEOPLE worry about how we use the $$$ the govt shakes you down for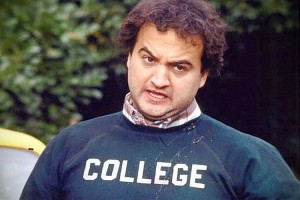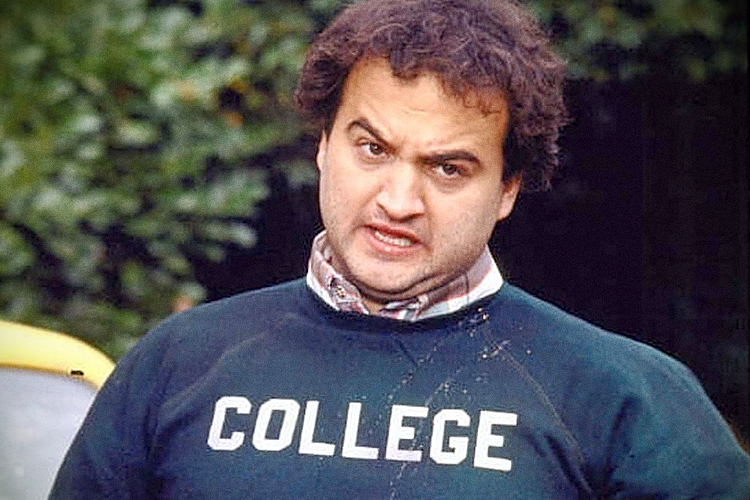 Bill Barber, his rabble, and their allies in the media and North Carolina Democrat Party have been hitting us with sob stories about the short-changing of higher education in North Carolina that apparently started when that bad man from Charlotte moved into the executive mansion on Blount Street.  It's hard to be sympathetic to those complaints when you take a close look at what's going on in our state's halls of academia. 

On the rare occasion that common folks show an interest in how the lefty bourgeoisie are using their tax dollars, the lefties get their dander up and lash back.  Consider some UNC-CH faculty members' response to a request from Raleigh's Civitas Institute:
A group of law professors at UNC-Chapel Hill is standing behind Gene Nichol, director of the school's poverty center, after a conservative think tank requested the left-leaning professor's emails, phone records and calendars.

Thirty law professors signed a letter questioning the motives of the Raleigh-based Civitas Institute, which promotes limited government and implementation of conservative policies. On Oct. 25, the institute used the state's public records law to seek six weeks' worth of Nichol's email correspondence, his calendar entries, phone logs, text messages and a list of electronic devices issued to Nichol by the university.

"Surveilling a professor's communications is a really troubling approach to protecting liberty," the law professors wrote in a letter published Tuesday on the Chapel Hill News website and in the paper's Wednesday print edition. "We deeply admire Gene Nichol's commitment to protecting and speaking for the state's poor and disempowered. The only comfort we take from this sorry request by Civitas is our confidence that it will increase his passion."
Nichol and his wife together pull down more than a half million in salary from  UNC each year.  He's  *the perfect person* to talk to all of us about poverty.   MORE:
Nichol, the former law dean, is the director of the Center on Poverty, Work and Opportunity, founded at the law school and previously connected to former U.S. Sen. John Edwards, a Democrat. Nichol also writes an op-ed column for The News & Observer, frequently expressing his views on policy and politics.
The Center on Poverty, Work and Opportunity– by the way —  was set up to give John Edwards something to do publicly after quitting the Senate and losing the 2004 presidential race.
Eric Muller, a UNC law professor who teaches constitutional and criminal law, helped circulate the letter in support of Nichol after hearing about Civitas' records requests.

"I personally think that these kinds of requests are attempts at intimidation," said Muller, who emphasized that he was not speaking for the group.

Civitas President Francis De Luca laughed at that idea.

[…]

"They're all tenured law professors making big bucks, far more than I make," De Luca said. "I don't have any fancy degrees or anything. What are they scared of?"

De Luca declined to say exactly why Civitas sought Nichol's email. But he pointed out that Nichol, as director of the poverty center, is "not your normal faculty member."

"I'm not saying why, but there is reason to want to know what he does, way outside of his role as a professor," De Luca said.
I am not one to put words in DeLuca's mouth, but I suspect that Civitas expects that data to reveal Nichol is little more than a leftist rabble-rouser — coordinating with outside leftist groups — while receiving an over-inflated taxpayer-supplied salary.  Nichol and his wife DO have an interesting track record.  
In an interview Tuesday, Nichol said the Civitas records request came days after he wrote a stinging column for The N&O's opinion page that was critical of Republican Gov. Pat McCrory, whom he called "Hapless Pat." In it, Nichol chided McCrory for not attending the funeral of civil rights leader Julius Chambers and later signing "the country's most oppressive voting bill."

Nichol said he saw the records request as an easy ploy and payback for his piece on McCrory. "I think the theory is that, 'We're going to teach him a little bit of a lesson.'"

Civitas responded to Nichol's McCrory column with one on Nichol. Posted on its website and written by De Luca and Jane Shaw, president of the John W. Pope Center for Higher Education Policy, the piece was titled, "Academic Freedom or Shrill Partisanship?"

The Civitas post denounced Nichol for referring to McCrory as the 21st century successor to segregationist governors during the Civil Rights era.

"Nichol's nastiness and increasingly unhinged partisanship – legally allowable but an embarrassment to the university of which he is a part – reflects an arrogance and radicalism that have been building for years," De Luca and Shaw wrote.

The piece went on to add: "If President (Barack) Obama and left-wing progressives want to see a more civil tone in public debate, they should start by addressing the rhetoric of Gene Nichol."
Here is a link to more of Nichol's "greatest hits".   MORE: 
The war of words has now become a battle over records.   

Nichol pointed out that Civitas is not requesting records related to the poverty center. He said the all-encompassing nature of the request was unusual.

"The first question for me," he said, "what do you do with emails from my daughters? … I also thing the university ought to take the position that a blanket open records request just for everything you've ever received is not a real open records request. But I think the university is probably a little scared of Civitas itself, so I doubt that's the position they're going to take."
First — are his emails from his daughters dealing with university business?  THAT is what his UNC email account — read and composed on a taxpayer-purchased device, powered by a taxpayer-funded mail server administered by a state employee — is FOR.
[…]

Muller said the request would set a chilling precedent for faculty.

"I don't have the first idea who Gene Nichol talked to during those six weeks," he said. "I don't care. I think it's just an effort at intimidating and stifling what ought to be a place where freedom of expression and freedom of inquiry are celebrated. That's what a university is for."
Oh? These guys are against "stifling" freedom of speech on campus?  I wonder what they would say about THIS?   Or THIS, from one of Nichol's previous haunts.
De Luca said anyone who works in state government or public universities should know that their communications are public records under the law. Media organizations, including The N&O, routinely seek emails of public employees. And any individual has the right to pursue such public records.

De Luca called the law professors' concerns "a lot of bluster about academic freedom."

When asked if he had been told to stop speaking out on politics by anyone at the university or in the political realm, Nichol paused and said only, "No comment."

When asked whether the Civitas probe would curtail his commentary, Nichol said: "I'm too old for that. I try to avoid being bullied by thugs, so I don't think I'll change."