Two more reasons to not support John Bradford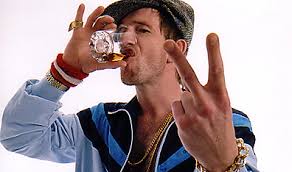 First, as part of the announcement he is "considering" a run for state treasurer, Bradford announced that a lot of lobbyists were encouraging him to run for the office.  THAT is not good news for us, the taxpayers. (It's one of those things that, if true, you keep to yourself.)
Second, and likely related, Bradford is the chief sponsor in the House of a bill to allow Blue Cross NC to move a bunch of money around and act more like a for-profit company.  Insurance commissioner Mike Causey and treasurer Dale Folwell – two of the straightest arrows in state government — are both vehemently opposing the legislation.
Folwell is vacating the treasurer's office to run for governor in 2024. He has not been a good

friend to Blue Cross during his tenure as treasurer.
If elected treasurer, Bradford would have control of the state health plan — where Blue Cross lost its stranglehold recently thanks to Folwell and their horrid customer service.
I am willing to bet at least one of those lobbyists encouraging Bradford to run is employed by Blue Cross.