Dale Yeah! Folwell is ALL-IN on 2024 governor's race.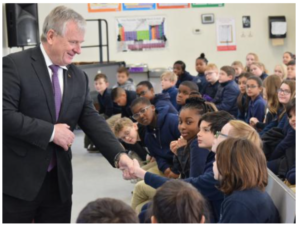 On Saturday morning, state treasurer Dale Folwell confirmed what has been one of the worst-kept secrets in North Carolina politics.  As far as the 2024 governor's race goes, he's in-it-to-win-it.
The scene was Saturday's Forsyth County GOP convention.  In an interview with The Haymaker, Folwell said he "called an audible":
"Those people and that organization have been so good to me over the years. It was the last convention before the primary, and I wanted to make it a special event. I wanted to show local party organizations, like Forsyth, how important they really are."
Folwell says he wants to be "the best governor money can't buy." :
"Being governor is not just about kissing babies and cutting ribbons.  It's about being the CEO of the state's largest business. You have a lot of resources to manage, and you also buy a lot of stuff."
The treasurer says there also is an important emotional and personal side to it all:
"God has given me the vision to see what needs to be seen, the humility to listen, and the courage to act on what needs to be done.  I want to give people something to vote for, not against."
Folwell said he has some serious goals for the executive branch under a Folwell administration: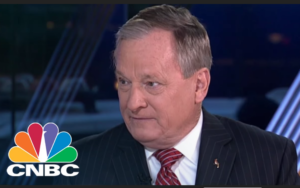 "I want transparency like no one in the United States has ever seen. Not just in the agencies, but in the Council of State as well.  I want a level of competency that makes "good government" a lot more than just a campaign slogan.  When we tell you we're going to do something, we're going to do it. It's just not right when politicians say one thing on the campaign trail, and then do another when they get elected and go to Raleigh or DC."
Dale Folwell literally worked his way through school. He obtained a bachelor's and master's degree from UNC-Greensboro while sometimes holding down multiple jobs:
"I would go to class between work shifts. I would show up to class wearing whatever uniform I had on for the job I just left, or the uniform for where I was going after class. People wonder where I got this show up at work at five a.m. and still have energy at 11 pm lifestyle.  Those were the days where I perfected it."
Folwell's jobs included various roles at service stations, as well as picking up garbage cans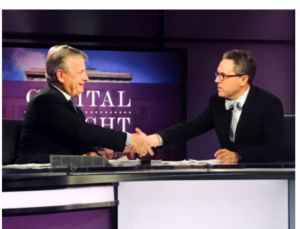 on a rural sanitation route.  He spent ten years working as a mechanic in a number of motorcycle repair shops.
Upon finishing college, he sat for the CPA exam. And so began his foray into the financial world.
Folwell started off his political life with an eight-year stint on the Forsyth County school board.  From there, he spent eight years in the North Carolina House of Representatives.  Six of those eight years, he notes, were as a member of the minority party:
"I was proud to have, during that time, 21 of my bills make it to the governor's desk — Perdue and Easley – for a signature.  I didn't get that done by selling out my principles. My legislative philosophy has been motivated primarily by saving lives and saving money. And who can argue with that?"
Folwell also listed a number of accomplishments during his tenure as treasurer that make him most proud:
Being the "best treasurer money can't buy";
Building and maintaining "a culture of conservatism and common sense" at the treasurer's office;
Cutting $700 million in "Wall Street fees" from the state pension fund, helping it to achieve a ranking of 2nd most efficient in North America;
Finding and delivering on savings of $1 billion in the state employees Medicare advantage plan and $800 million in the drug plan;
Paying out record amounts on nccash.com;
Continuing to deliver for the people of North Carolina during even during times of crisis – like the COVID lockdown;
What has been his biggest frustration during his time as treasurer? :
"An inability to break the hold of the health care cartel. They've been giving the middle finger to the last two presidents and their executive orders on health care costs."
What will be the mindset of Governor Dale Folwell and his team?: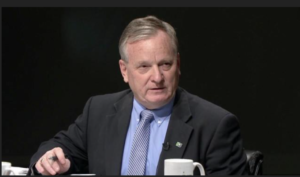 "Keep an open door, an open mind, and an open heart to anything that keeps North Carolina competitive."
Folwell says the campaign is up online at https:// www.dalefolwell.com.  A second site, www.daleyeah.tv will soon launch — with multimedia presentations explaining his platform and talking about the campaign.