Mike Causey's grande cojones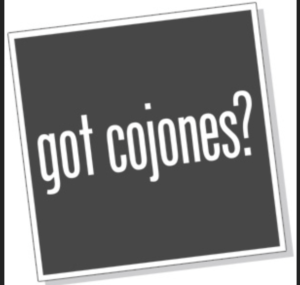 Insurance commissioner Mike Causey appears to be competing with treasurer Dale Folwell for the honor of being the biggest grassroots maverick in state government.  You may recall that Causey blew the whistle on a bribery scandal that shook up the state Republican Party HQ.
Now, Causey is calling out a potential deal between Blue Cross NC and our bought-and-paid- for legislature:
[…]Causey, a Republican, said in a written statement that he supports Blue Cross's mission to provide accessible and affordable coverage. "However, I do not support this bill in its current form because I believe it will harm consumers and has the potential to raise health insurance premiums in the future," he wrote.

"I further believe this is a backdoor route to get around the conversion statutes the General Assembly passed in the 1990s and undermines the ability of the Department of Insurance to regulate for the public interest," Causey wrote. "The Department of Insurance must maintain adequate oversight to protect consumers. It is my opinion that we should slow this process down, put this bill before a study committee, and see what changes are needed to best protect the interest of consumers."[…]
*Every time the boys in Raleigh try to facilitate some shenanigans, Causey comes along and party-poops.*
MORE:
[…] Blue Cross Blue Shield of North Carolina is looking to cut state regulations and supervision on its operations through a new proposal in the North Carolina legislature.

Blue Cross NC says that move would allow it to compete with other large health insurers, often national and out-of-state, which are not subject to the same state regulations.

The proposal comes after Blue Cross NC lost its state contract as administrator of North Carolina's State Health Plan to one of those national insurance companies, Aetna.

Critics say the bill would lead to too little regulation and oversight of Blue Cross NC, which as an insurance provider already holds a large market share and presence in North Carolina. […]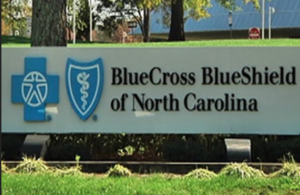 Hmm.  Sounds like an issue our legislators SHOULD be showing some concerns about.
(*Poor little mom and pop "Blue Cross."*)
MORE:
[…]The bill was filed jointly in the House and Senate last week and dubbed the"Reorganization & Economic Development Act." It would allow Blue Cross NC, which is considered a nonprofit medical service corporation, to create a new nonprofit holding corporation, to which it could transfer its assets.

This holding company would be "the ultimate controlling person" over the insurer, according to the bill, and would be exempt from many regulations. This would allow the holding corporation and its subsidiaries to move assets, invest and spend with much greater flexibility than allowed under the current structure.[…] 
How smart is it to try something like this while we have banks failing around the country?
MORE:
[…] Assets housed under the Blue Cross NC insurer flagship would remain subject to the current state regulations, including those from the Department of Insurance, one of its main regulatory agencies.

This reorganization, said Adam Searing, an associate professor at Georgetown University and former lobbyist, would allow Blue Cross NC to move its assets out of the flagship company, leave a "shell," and with the new holding company act much like a for-profit: cut deals with for-profits, buy out companies and transfer nonprofit value to for-profit use with little supervision.

Under the reorganization bill, Blue Cross NC would also be able to avoid triggering the state's 1998 conversion law.

If Blue Cross ever sought to go for-profit – a structure that has fewer restrictions on how an organization can spend money – the conversion law requires it to leave the value of Blue Cross NC in a nonprofit charitable foundation created to promote the health of North Carolinians.

To trigger a conversion, the threshold for Blue Cross NC's for-profit involvement is 40% of its total assets and 10% of assets in any one transaction, among other regulations.[…]
How is this good for ANYBODY other than Blue Cross execs, legislators and their wallets?