Tillis: Anger at Congress killing GOPe fundraising
The drive-bys tell us that the big donors to the national GOP are a wee bit miffed at their boys and girls on Capitol Hill: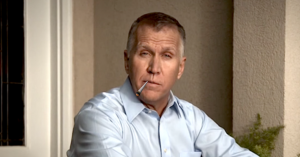 Republicans are confronting a growing revolt from their top donors, who are cutting off the party in protest over its inability to get anything done.

Tensions reached a boiling point at a recent dinner at the home of Los Angeles billionaire Robert Day. In full view of around two dozen guests, Thomas Wachtell, a retired oil and gas investor and party contributor, delivered an urgent message to the night's headliner, Senate Majority Leader Mitch McConnell: Just do something.[…] 
Hmmm.  Fundraising troubles? *Maybe Dallas and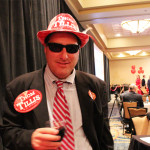 his grandpa can pull DC's chestnuts out of the fire on this one.*
Of course, our junior US senator — when he's not carrying water for The Chamber and The Farm Bureau — is up to his bad haircut (and even worse voting record) in the soap opera at the RNC:
[…] The backlash is threatening to deprive Republicans of resources just as they're gearing up for the 2018 midterms. Party officials are so alarmed that North Carolina Sen. Thom Tillis, who oversees fundraising for the National Republican Senatorial Committee, told his colleagues at a recent conference meeting that donations had fallen off a cliff after the Obamacare flop. The committee's haul plummeted to just $2 million in July and August, less than half of what it raised in June.[…]
You would think the NRSC would learn.  The last time a North Carolina senator headed up the NRSC?  Elizabeth Dole.  She headed up the organization during the disastrous 2004 campaign that cost the GOP its majority in the Senate.