Tilli$$$ pollster: Thommy Boy would have lost in 2020 w/o leak of Cal's hanky-panky
The 2020 campaign is long-over.  Our junior senator is back to his usual tricks — "crossing the aisle" and shaking down lobbyists for cash.  And his dear sweet wife Susan is back to growling and snarling at people she sees as Thom's enemies: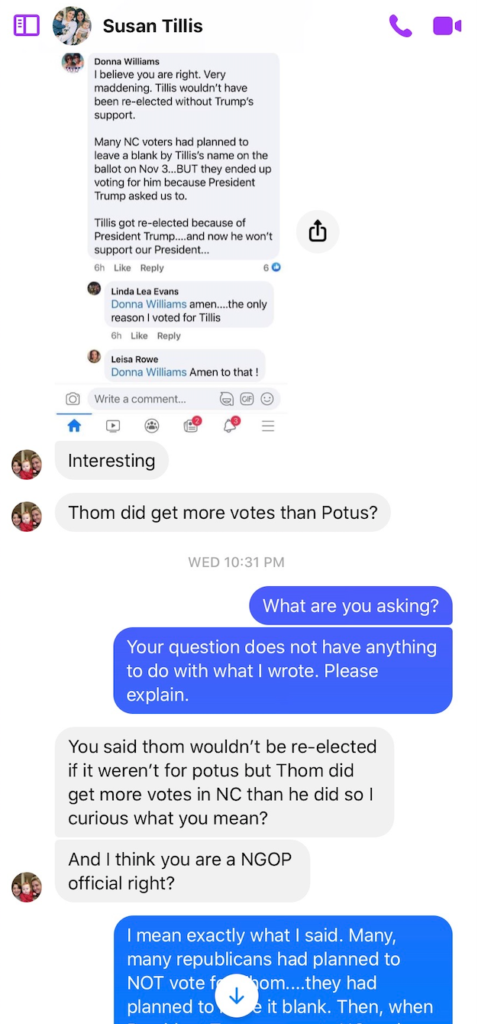 Thommy Boy got more votes in NC than Trump, Susie?   I don't think so.  And neither, apparently, does the North Carolina State Board of Elections: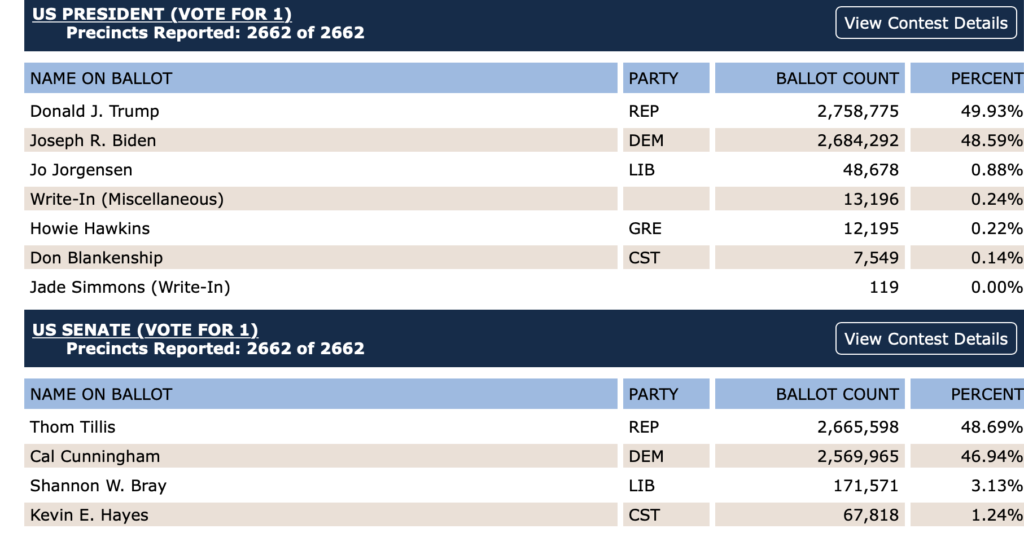 Trump got more NC votes than Thom did.  (Heck,  so did Joe Biden.)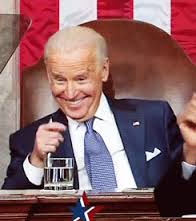 That MAY throw a monkey-wrench in Sidekick Susie's spin on 2020,  but here's the cold hard truth — straight from Thom'$ pollster:
GOP Sen. Thom Tillis would have lost his 2020 reelection bid in North Carolina if it weren't for revelations of an extramarital affair by his highly touted Democratic opponent, the senator's pollster said.

Cal Cunningham, a former state senator and Army veteran, led Tillis for much of the race. Senate Democrats considered North Carolina key to their efforts in winning back the Senate majority the party lost in 2014. Combined with high hopes about Democratic presidential nominee Joe Biden flipping North Carolina from President Donald Trump, the Senate contest until early October was a marquee race for Cunningham and Tillis, a former state House speaker who, in 2014, beat a sitting Democratic senator.

About a month before Election Day, Cunningham, responding to news reports, acknowledged that he sent sexually suggestive texts to a woman who was not his wife. That led to more stories about additional texts that revealed the couple had an intimate encounter as recently as that July, in the midst of Cunningham's hard-fought Senate campaign. […]

Asked by the podcast host if Tillis likely would have lost if Cunningham's affair hadn't been exposed, Bolger said, "Oh, I think so. I'm not taking anything away from Sen. Tillis or the campaign we run," Bolger told McCrary, a Democratic pollster and partner at ALG Research.

But the Tillis campaign focused on the affair based on data in polling cross-tabs, raw numbers pollsters use to detect trends and from which to build out campaign strategies. The issue had resonance, polling showed.

"Even though we hadn't take the lead, we cut into it. And what we found very clear evidence of was that the more people knew about it, the more likely they were to turn against Cunningham."

That ended making the difference in the win by Tillis over Cunningham, 48.7% to 46.9%.

"I do believe if that hadn't happened, Cunningham would have won," Bolger said.[…]
The man STILL can't crack the 50% mark in Senate races,  but you've got to hand it to him — Tilli$$$ has more lives than a cat.