Things still a wee bit sketchy over at Robinson, Inc.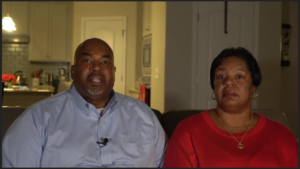 The sermons at the churches still rage on.  The statewide and national love-fest over a black man spouting conservative-sounding stuff is as strong as ever.  The leftist drive-by media is conspicuously silent.  (Just wait until he's locked in as the the nominee against Josh Stein.)
People are really eager to turn our ship-of-state over to Mark Robinson.  Yet, we find he is challenged by the payment of property taxes, as well as the accounting and management of millions in government money.
We've reported extensively on the finances of Greensboro-based non-profit Balanced Nutrition, which is IDed in Robinson's recent autobiography as "the family business."  It's even listed on Robinson's Statement of Economic Interest as the family's source of income.
Second Lady Yolanda Hill is IDed as the CFO of the Robinson "family business."  She's pledged in writing to the IRS that she would produce records on request, but has been stonewalling us pretty fiercely.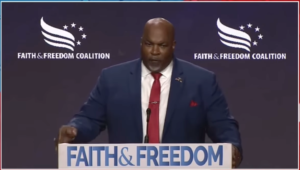 Thanks to online resources at the Internal Revenue Service and ProPublica, we've been able to obtain quite a bit of financial information regarding Balanced Nutrition.  According to the company's own filings, its corporate mission is to reimburse day care centers with government money for what they've spent feeding needy kids.  The feds send cash to NC DHHS which then sends it over to Balanced Nutrition.  Not very complicated at all. 
It's an operation quite dependent on the social welfare safety net, if you will.  It's ironic that Mark Robinson spends so much time bashing a welfare system that has put food on the table and a roof over the head of the Robinson family since at least 2015.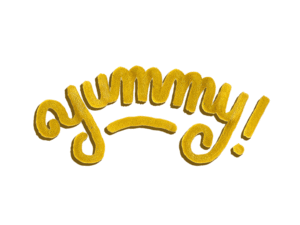 We've already published Balanced Nutrition's financial information on tax years 2017 through 2021. 2022 has been a point of contention.  Hill, aka Mrs. Robinson, has resisted requests to release company returns for 2022.
Our survey of 2017-2021 revealed information appearing to show conflicts of interest, false statements to the IRS, and other accounting practices that frankly just don't make sense. 
But — thanks to ProPublica — we now have some info for 2022.  (The linked file includes some references to the year 2021.  We have confirmed that the data is INDEED for 2022.)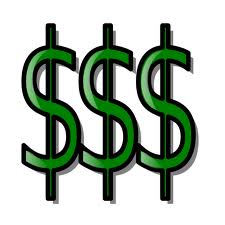 In the case of Balanced Nutrition, "revenue" is not like what it is in most private business.  For the Robinsons' business, "revenue" is all tax dollars transferred to them for disbursement to the day care centers.  In the graphic above, the company shows it had $1,345,356 in revenue for calendar year 2021, which increased to $1,768,649 for calendar year 2022.
As a point of reference, the budget for the NC lieutenant governor's office is $931.923. So, the Robinson family business is on track to be managing more than TWICE what Mark and his team manage at work.
For 2022, Yolanda Hill and Balanced Nutrition are still contending, in writing, that there are no family ties among the business's key employees or officers.  Yet, in the company's 2022 return, the three key employees / officers IDed are Hill, her son Dayson, and her mother.  That's four years in a row now. How can you claim your son and mother are NOT FAMILY?
Erring once is a mistake.  Repeating false information FOUR times in a row is something else entirely.
The return does not include salary information for key employees or officers.  Though, there is a line item — $172,796 — listed in the return for "salary expense."  Again, we ask, WHO GOT PAID? And EXACTLY HOW MUCH? 
Again, we're seeing that these three have no W2-eligible income.  So, none of these three are having income info forwarded to the IRS or state Department of Revenue for tax purposes?
Last but not least we have a line item for "Software."
From personal experience, I can confirm that software licensing can be expensive.  But I can't imagine it would be THAT expensive for a three-person small business.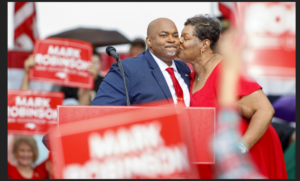 I hate to sound like a broken record, but Team Robinson needs to answer some questions about this.  Balanced Nutrition is at risk of trouble with the state DHHS and possibly the IRS.  Is this something they need as they vie for the state's top job?
People can understand mistakes.  They can be forgiven.  Especially if someone jumps right on them and corrects them.  The time to fix stuff is NOW, during the primary, before Josh and the gang bludgeon you repeatedly in the general.
But this policy of stonewalling and ignoring does not look good.
It doesn't play well in Peoria (or Plymouth, or Pender, or Pasquotank, or Pamlico, or Pembroke, or …).