"I'm not very good at math." — NC's next (?) governor
I've been hearing for some time that there are some serious face-palm inducing anecdotes out there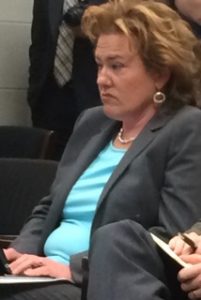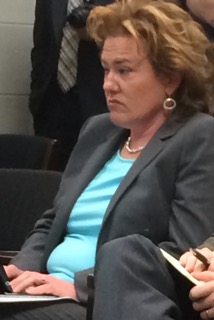 surrounding NCGOP superstar and current NC Lt. Gov. Mark Robinson.  It looks like WRAL has stumbled across one of them:
Lt. Gov. Mark Robinson was confident his past financial woes were a thing of the past.

"I don't have any unpaid taxes," Robinson, North Carolina's top Republican executive officeholder, told WRAL News on Wednesday afternoon.

When presented with documents, Robinson took out his reading glasses and glanced through the invoices he was handed.

"Oh no, oh no," Robinson said. "That is not the case."

But the Guilford County records showed four bills in Robinson's name. Robinson was confident he had paid off all his tax liabilities before buying a home in Colfax. At a minimum, he thought someone had made a mistake.[….]
This is all quite curious. Since early in the McCrory administration (2012-2016),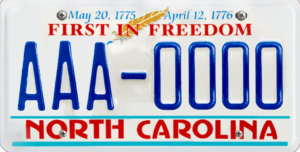 the vehicle tax payment process and license plate renewal process have been combined.  In order to keep your plates current, active, and legal, you need to have paid your vehicle tax.
Has Mark Robinson been driving around with dead tags for the last five to six years?  How would someone get away with that?
MORE:
[…] He indicated that his wife, Yolanda Hill, handles their tax filings and other financial paperwork.

"When you start talking about taxes, if I'm the guy doing them, somebody's going to jail," Robinson said. "I'm not very good at math."[…]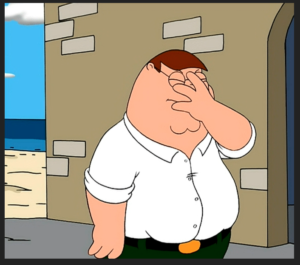 Blaming the wife is pretty unseemly, regardless of WHO does it. For married couples, taxes are the responsibility of both the husband AND the wife.
It's also quite the face-palm moment when you are confessing that you are "not very good with math," when you are serving as lieutenant governor, serving on then state Board of Education, and running to be the next governor of North Carolina.
MORE:
[…] On Thursday, the Guilford County Tax Department confirmed the bills in Robinson's name had been paid and notices would've been mailed to the address it had on file.

"He did apparently, I guess at your prompting and you calling, went ahead and paid four of these five bills," Guilford County Tax Director Ben Chavis told WRAL News on Thursday morning. "The fifth bill is under his spouse's name. It has not been paid."

The fifth bill was paid later on Thursday, Chavis' office said Friday morning.

Robinson said in a statement on Thursday that he swiftly sought to resolve the outstanding bills

"We were unaware of any vehicle taxes owed, and as soon as we were, we paid them immediately," Robinson wrote.[…]
Again, how did the Robinsons renew their license tags with unpaid tax bills?  I couldn't do that.  You couldn't either.
MORE:
[…] Hill said in an interview on Thursday afternoon that she handles tax paperwork and hadn't known about the family's unpaid bills until Wednesday. She said that two of the vehicles that hadn't been paid were totaled, while another car had been sold.

She said her husband should've paid off their collective bills by Thursday morning

"If we had known it, we would've paid it," Hill said. "As soon as we found out about it, he went there this morning and paid them."

Chavis said it would have been Robinson and Hill's responsibility to inform the department of any address change.

Of the combined $1,271.33 Robinson and his wife owed, all but Hill's $360.27 had been paid by Thursday morning. Chavis noted the payments for Robinson's bills were made late Wednesday and early Thursday and would likely show up as paid on the county's online database on Friday.

Robinson's tardy payments offer a glimpse into the personal finances of the outspoken Republican who has said he's likely to run for governor in 2024. Robinson has a history of financial trouble, including three bankruptcies in 1998, 1999 and 2003 and seven years of unpaid federal income taxes, court records show.

Robinson said he didn't know whether he files his federal income taxes separately or jointly.[…]
Seriously?   This man has been sitting as one of the state's highest-ranking officials for more than two years. 
MORE:
[…] Robinson said he's learned from past mistakes, which include taking out loans he couldn't pay back in the 1990s and launching an unsuccessful childcare center his wife called Precious Beginnings

"Things fell by the wayside, and, of course, we shouldn't have let them fall by the wayside," Robinson said. "But when you don't have the money, you just don't have the money. I think it was an agglomeration of just being in financial debt and not being able to have the funds to be able to pay them. Having learned those lessons and having walked through those things, it's why I'm so determined not to get back to that place."

[…] He said his personal financial missteps shouldn't concern those who may question his fitness to handle the state's money.

"I now have a responsibility to the people who voted me into this office to show some restraint and to show, quite frankly, some leadership," Robinson said. "We intend to do that. Those lessons that I learned in the past help me to maintain that."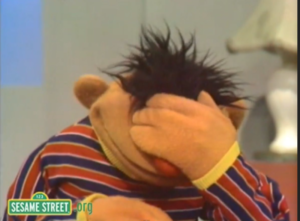 For 2022, Robinson's annual  salary was $146,421.  That seems like plenty to pay off all of one's debts prior to WRAL drive-bys coming to ask you about them.
In Robinson's defense, Guilford County government is a leftist rat-nest filled with slugs who would love to embarrass this man.
Honestly, I would like to see Mark Robinson succeed.  But I think state Republicans got so excited about a black registered Republican spouting conservative things that they slacked way off on the whole due diligence thing.
I hate to say it, but I think this is merely the tip of the iceberg.