Thilli$$$, Graham-nesty team with Dems to protect Mueller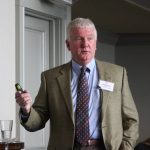 This cycle, uber-consultant Paul Shumaker's clients are falling all over themselves touting their support for Donald Trump.  Meanwhile, in Washington, Shumaker client Thom Tilli$$$ (R??-NC)is teaming up with confirmed bachelor Lindsey Graham-nesty (R???????- SC) to provide aid and comfort to Democrats seeking to do what Hillary couldn't in 2016:
President Donald Trump reportedly tried to fire special counsel Robert Mueller on at least two occasions in 2017, and he railed against this week's raid on his personal lawyer's homes and office. Now senators, including North Carolina's Thom Tillis and South Carolina's Lindsey Graham, are renewing their effort to enshrine protections for Mueller and any future special counsel.

Tillis, a Republican, and Sen. Chris Coons, a Delaware Democrat, proposed legislation in August to protect Mueller. Now the pair has combined with Graham, a Republican, and Cory Booker, a New Jersey Democrat, to combine their separate proposals into one bill: The Special Counsel Independence and Integrity Act.

They will introduce the bill Wednesday. While it backs up suggestions from some senators on both sides of the aisle that Trump should not fire Mueller, prospects of it eventually being signed into law by Trump are dim.

According to its sponsors, the bill provides that a special counsel can be fired only for good cause by a senior Justice Department official and the reason must be put in writing. It allows the special counsel, within 10 days, to seek expedited judicial review of his firing. If the judicial review finds it was not for good cause, the special counsel would not be removed. It also preserves the investigation's staffing and documents while the firing is reviewed.[…]
The whole concept of a special prosecutor to investigate the president is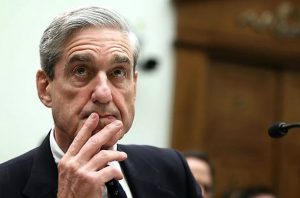 unconstitutional.  It was absolutely frightening to learn of Mueller raiding the offices of Trump's personal lawyer.  ObamaCare has already shredded the confidential relationship we have with our doctors.
 What's next? Browbeating priests and pastors to divulge what their congregants have confided to them?
Far too often, these special prosecutors stray afar from their original mission to harass and torment associates of the original target for  daring to associate with said original target.  And there is little to nothing in the way of checks-and-balances to keep them in line. 
Our Founding Documents outline an impeachment process for Congress to follow if they believe the president has engaged in wrongdoing.
But The Swamp, for decades, has paid little attention to those inconvenient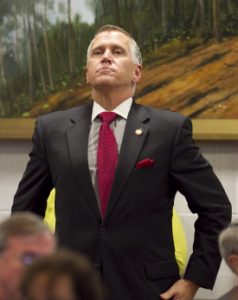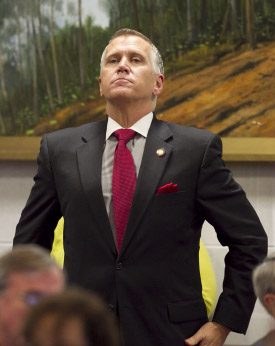 papers. (A little National Endowment for The Arts here, a little Department of Education or Energy there.  A little War Powers Act here ….)
*If you can't do it at the ballot box, get it done in the grand jury room  and the courtroom. *

How much more "creative" governance and authoritarian creep are we willing to tolerate, people?