Thilli$, Burr help another radical leftist get on the federal payroll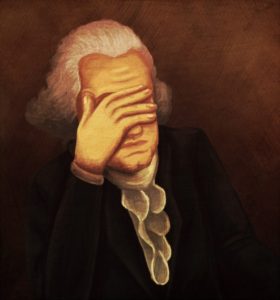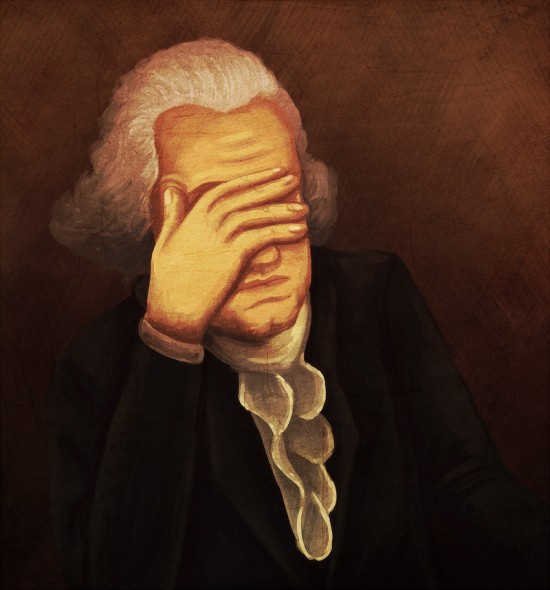 The GOP-controlled US Senate — you know, the one that was going to strike down that evil ObamaCare ASAP? Well, just when you thought they couldn't do anything dumber or more shameless, they surprise you: 
Conservative critics of President Barack Obama's nominee to head the Library of Congress were blindsided Wednesday when a key Republican engineered her lopsided confirmation by the Senate despite concerns she is, in the words of one opponent, "an unqualified, far-left progressive."

The Senate voted 74-18 to confirm Carla D. Hayden, who leads Baltimore's public library system, as the 14th librarian of Congress.[…]

All 18 senators who voted no on Hayden are Republicans, as are seven of the eight senators who did not vote.
Thilli$$$ and Burr both voted YES on this woman. So did Lindsey Graham.  Tim Scott, thankfully, said NO.   (Ted Cruz, Mike Lee, and Marco Rubio all voted NO. Strangely, Rand Paul voted YES.)   MORE: 
Critics said Hayden falls short of the scholarly credentials traditionally expected of the nation's librarian of Congress.

However, Blunt, chairman of the Rules and Administration Committee, scheduled a June 9 committee vote that recommended Hayden's confirmation to the full Senate.

"Hayden has made a name for herself in the far-left community as a radical activist," the conservative group Concerned Women for America wrote Blunt and the committee before that vote. "This position is not one for radical activism, but for academic honesty and integrity."

Before the Senate vote, Hans von Spakovsky, a senior legal fellow at The Heritage Foundation, called Hayden "an unqualified, far-left progressive."

"Republicans should be very concerned about what her confirmation could mean for the Congressional Research Service, which is the research arm from which they get unbiased, nonpartisan research,"  von Spakovsky told The Daily Signal.

"This is someone so far to the left that The Nation magazine ran a headline when she was nominated about how a 'radical librarian' may soon run the Library of Congress," von Spakovsky said in an interview just hours before Blunt's unexpected move to bring the nomination to the Senate floor.

Hayden, 63, succeeds James Billington, an appointee of President Ronald Reagan who served for 28 years before retiring last fall.
Ah, feel the turn of that SCREW.  More: 
In its voice vote June 9, the Rules Committee approved Hayden, former president of the American Library Association, for a 10-year term as the 14th librarian of Congress. After Billington's resignation, Obama signed a bill in November that changed the position from a "lifetime" appointment.

The Library of Congress, with an annual budget of $630 million and about 3,200 employees, controls the nation's Copyright Office as well as the Congressional Research Service. The library also provides members of Congress with legal advice.

Although Hayden may be qualified to serve in the public library system, the librarian of Congress is a unique, distinct position that should be occupied by well-credentialed scholars and authors, Heritage's von Spakovsky told The Daily Signal.

Unlike prior occupants of the post, Hayden is not an accomplished author and her experience is primarily as a local librarian, von Spakovsky and other conservative critics say.  

Hayden, who Obama noted would be the first black and the first woman to serve as librarian of Congress, is CEO of the Enoch Pratt Free Library in Baltimore, a position she has held since 1993. She received her doctorate in library science from the University of Chicago.

She has not published a book as an author but was the editor of "Venture into Cultures: A Resource Book of Multicultural Materials and Programs."

By comparison, Billington has authored five books and dozens of scholarly articles, and has taught history at Harvard and Princeton.

"Leading the Library of Congress requires multitasking on a scale rarely seen in other government organizations," Blunt said in a press statement June 9. "I am confident Dr. Hayden will bring a great background and skill set to the job."

[…]Comments Hayden made in a video touting her candidacy, produced by the White House, were of particular concern to those wary of her nomination. Her remarks, they say, demonstrated a lack of understanding of why the Library of Congress was created and its fundamental mission today.

"She was talking in the video about the Library of Congress as if it were some local public library and as a place where you go to borrow Harry Potter books and where you have internet access to find jobs," von Spakovsky said.

"That's not what the Library of Congress is all about," he said. "It's the foremost cultural institution of the U.S. government, and that's why we've had renowned scholars in this position."

Critics say the video, Obama's nomination remarks Feb. 24, and Hayden's background indicate she is less a scholar and more a political activist who could compromise the library's neutrality and integrity.

[…]Von Spakovsky described Hayden's April 20 confirmation hearing before Blunt's Rules Committee as a "coronation with softball questions."

The conservative National Review opposed Hayden's confirmation in an April 27 editorial, writing in part:

If President Obama wants to promote Hayden's professional talents, her fervor for social work, and the community-spiritedness she has demonstrated during her time in Baltimore, he could make her the first head of his presidential library. It would be a suitable homecoming; Hayden and the Obamas first met through the public-library system in Chicago. The Library of Congress, though, is not the place for ideological agenda-pushing. It's a place for serious, public-spirited scholarship, and much better candidates than Carla Hayden are available to facilitate that mission.

[…] But Obama's focus on identity politics appeared to have the desired political effect, von Spakovsky said in a telephone interview:

In his cynical statement nominating Carla Hayden to be librarian of Congress, President Obama cited her race and gender as her major qualifications, hoping that would immunize her from scrutiny. Obama's plan worked and he has intimidated Senator Blunt into giving the nominee a pass.

[…]Before the surprise floor vote, conservative analysts said they weren't sure why Blunt was advancing a nominee who sparked strong opposition from conservatives.

"This is someone who clearly believes you should have uncensored access to pornography in public libraries, and that's the person the Republicans and Blunt want to rush through," von Spakovsky said, adding:

Blunt is acting like the de facto leader of the Democrats in the Senate. He's taking on the role of [Minority Leader] Harry Reid, and he's acting like a Democrat and doing Obama's bidding on this nominee when there's no Democratic pressure for this nomination. […] 
Again, what's the importance of a GOP majority?  A check-and-balance?  They GIVE Obama pretty much everything he wants.  Is that what the voters communicated in 2010 and 2014? 
Once again, we get votes from our "Republican" senators that are not far off from what Kay Hagan or Elaine Marshall would have done.